Pa. CO returns home after losing eye in assault by inmate
Doctors tried to save Dale Franquet Jr.'s right eye, but he eventually underwent surgery to remove it
---
By Sarah Calams
MIDDLEBURG, Pa. — A corrections officer returned home one week after he was attacked and seriously hurt by an inmate.
The Daily Item reported that Dale Franquet Jr., 51, spent seven days at a hospital after the Dec. 7 assault by an U.S. Penitentiary at Allenwood inmate. Doctors tried to save Franquet's right eye, but he eventually underwent surgery to remove it.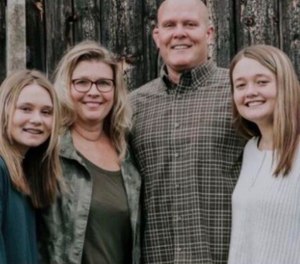 "His spirits have gotten much better, but I think he understands the task that's at hand," his father, Dale Franquet Sr., said. 
Another corrections officer was also injured in the attack, but has since returned to work. 
Family members started a GoFundMe campaign for Franquet, which has already raised over $20,000. 
"As it's unlikely that he will be able to return to work, we would like to help (him) and his family with their uncertain financial distress," the page, which was set up Franquet's siblings, said. "Unfortunately, our brother will have to learn a whole new way of life and a whole new normal."
Franquet is a 22-year corrections veteran and is also a head varsity wrestling coach at a local high school.