San Quentin CO slashed in face by death row inmate
The officer is expected make a full recovery
---
By C1 Staff
SAN QUENTIN, Calif. — A condemned inmate slashed a CO with a makeshift knife Thursday.
According to CBS SF, the corrections officer was escorting Anthony Delgado, 49, to a medical examination when the inmate slashed the officer in the face.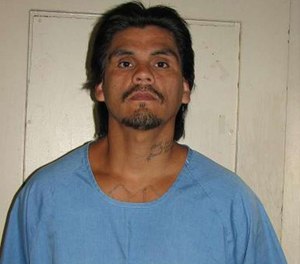 The unnamed officer was treated for a serious facial injury at a local hospital. He is expected to make a full recovery, the news station reported.
Delgado has a criminal history dating back to 1986 before he received his death sentence in 2000, SF Gate reported. He was sentenced to life in 1998 on a third-strike offense that included battery, prison offenses and deterring corrections officers with a threat or violence. During the first year of his life sentence, Delgado killed inmates Frank Mendoza and James Mahoney, according to the publication. He was sentenced to death for both killings.