PPSS Group's latest body armour demo video is the most powerful yet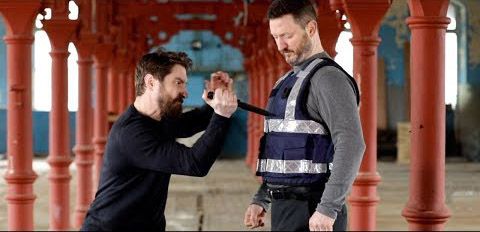 PPSS Group have released their latest body armour demo video today and it is the most powerful and most dynamic to date.
Witnessing a CEO who is willing to be subjected to assaults using knives, expandable batons, machetes, baseball bats and hypodermic needles is a very unique experience. He clearly trusts his products.
Having frequently produced product demo videos over the past few years, their CEO Robert Kaiser wanted to make sure this latest production really highlights his body armour's true performance:
"Our mission statement is 'to protect frontline professionals from human threats' and this new video is once again physical evidence on what our body armour are really capable of."
"Our objective is to protect and maybe even save the lives of those who protect us and serve their countries, and body armour made by PPSS Group will precisely do that."
The firm's stab resistant vests, as featured in the video, have made a worldwide impression due to their unmatched protection from blunt force trauma and unlimited shellfire. They are now being issued to several international homeland security agencies, such as the prison service, border control, immigration and customs, as well as privately owned security and facility management firms.
About PPSS Group
PPSS Group is headquartered in the UK but its body armours can be purchased via their international licensed distribution partners or their head office in North Yorkshire, England.
PPSS Group is specialised in the development, manufacturing and supply of high performance body armour, offering unrivalled protection from firearms, edged weapons and blunt force trauma. The firm's social media presence: Facebook, LinkedIn, Twitter, Google+ and Instagram.