Metrasens announces launch of Cellsense Plus
Cellsense Plus allows for finer detection of smaller concealed items
---
By C1 Staff
Metrasens is now offering their new Cellsense Plus, the latest in their search and detection tools for the seizure of contraband cell phones inside prisons.
Cellsense Plus improves upon both the detection sensitivity and at cutting out interference from surrounding activity than previous Cellsense products. Both result in 50 percent fewer unwanted alerts.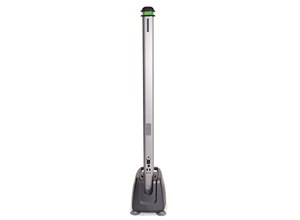 This allows Cellsense Plus to detect smaller concealed items in even the most challenging environments.
Using CrossBeam technology, Cellsense Plus allows users to create and move restricted zones within a correctional facility.
The detection device is waterproof and break proof.
For more information, check out Metrasens' website.
Request product info from top Corrections Body Scanners companies
Thank You!