What I learned about catching contraband in jail mail
A former jail administrator recounts lessons learned from a contraband crackdown – in particular, why screening the mail is so important
---
Sponsored by Smiths Detection
By Philip J. Swift for Corrections1 BrandFocus
If life behind bars were a living organism, contraband would be its life force. In an environment where cash is virtually useless, contraband has become the preferred tender of the black market created and leveraged by inmates to meet essential needs and, more often than not, satisfy many of their wants and desires.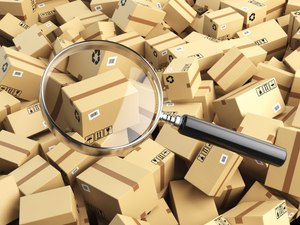 Regardless of the inmate, for an individual to successfully get contraband, they must have access to the contraband directly or to people who can facilitate the introduction of contraband. Without fail, inmates will choose the path of least resistance. For example, there is no need to recruit a staff member to bring contraband to them when an inmate can find a friend or relative to mail contraband to them. Best of all, when mail contraband mailed to a facility is not detected, facility staff delivers the contraband directly to you.
IDENTIFYING CONTRABAND IN THE COUNTY JAIL
While assigned to the Denver County Jail as a gang/intelligence investigator early in my career, we became aware of a multifaceted contraband introduction ring involving dozens of co-conspirators inside and outside the facility. As with many contraband investigations, this one began when an inmate was caught with prohibited items, specifically cash and marijuana.
Interestingly enough, it was not until the third time this inmate was caught with contraband that an in-depth investigation into the inmate's activities was undertaken. Although we were beginning to understand the breadth and depth of this inmate's operations, the sheer size of this conspiracy did not become apparent until the policy regarding what items and how items could be mailed to inmates was changed.
Prior to the change in policy, inmates could have socks, T-shirts, underwear, books, writing materials and other items mailed to them. This policy was initially implemented to ensure that the inmates had a process to obtain quality of life items without buying them from the commissary at a higher cost. Although it was well known to inmates and staff that contraband was being introduced through the mail while this policy was in place, it became apparent when the policy changed that the amount of contraband being introduced through the mail was more than anyone could have imagined.
SHUTTING DOWN THE MAIN SMUGGLING ROUTE
Knowing that a flood of contraband into the mailroom was likely to occur when the inmates were told that the policy would change on a specific date, the mailroom was instructed to notify me as contraband was discovered. After hearing nothing from the mailroom for several days, I went to the mailroom to check in with the staff. Upon arrival, I was greeted by a pile of narcotics contraband boxes. As it turns out, the mailroom was so inundated with contraband that they had decided to wait until the rush of packages was over to contact me so that I would not be making constant trips to the mailroom.
Frankly, I was overwhelmed with the number of cases that this flood of contraband-laden boxes represented. Once I was able to handle these cases, it became apparent that there was a much broader conspiracy at play than I had initially thought.
Over the next several months, it was determined that this conspiracy included white supremacists, a street gang and tagging crew members, inmate associates and family members, including sisters, daughters, mothers and grandmothers. Primarily, family members would send contraband disguised as legal mail or bookstore shipments, or hide it outside the facility where inmate work crews could recover it and introduce it to the facility via dirty mop buckets.
The contraband included marijuana, cell phones, narcotics, cash – and plans to introduce a firearm. Thankfully, the introduction of a firearm was considered too risky by the inmate arranging it because it was to be used to assassinate a staff member – specifically me.
On sweep day, 11 people were arrested or charged, resulting in a 100% conviction rate. Although a very successful operation, this was a long-term multi-jurisdictional operation that required thousands of hours devoted to electronic monitoring, surveillance and screening operations, not to mention luck. Further, it was discovered that these inmates had been introducing contraband in this manner for over a year.
LESSONS LEARNED: SEARCH EARLY AND OFTEN, USING TECH TOOLS TO BOOST EFFICIENCY
During the case debriefing, the following deficiencies were discovered:
The policy allowing items to be mailed to inmates was easily manipulated.
Contraband detection required that many of the required searches be done by hand, resulting in human error being the primary reason contraband was not detected.
The facility had failed to provide staff members with technologies that increased proficiency and efficiency.
Contraband was so common in the facility that staff became indifferent, resulting in filing a minimum number of contraband possession and introduction charges. This indifference led inmates to try to introduce contraband at higher rates.
The biggest lesson learned from this investigation is that an effective contraband interdiction plan must be proactive rather than reactive. Further, contraband interdiction plans must also be designed to detect all threats to security, including those that cannot be seen with the naked eye.
In a world of ever-changing threats, a number of technologies can help your facility stay on top of the contraband challenge. Smiths Detection provides tools for X-ray inspections of both people and packages, as well as detection tools to screen for chemical and biological agents. These include:
The compact design and portability of these tools allow them to be used in tandem or individually to fulfill the varying operational needs of a correctional facility. By developing a layered screening system with multiple tools and checkpoints, you can narrow the gaps to better keep contraband out of your facility.
For more information, visit Smiths Detection.
Read Next: Why COs need to pay extra attention to incoming mail
About the author
Philip J. Swift is currently serving as a city marshal in the DFW area of Texas and has been a law enforcement officer since 1998. He holds a Ph.D. in forensic psychology, and his areas of research include behavioral learning theory, cognitive schemes, group psychology and historical trauma theory. He has several published works and regularly speaks locally and nationally regarding his research and expertise in law enforcement and criminal culture.

Request information from Smiths Detection
Thank You!