World's no. 1 pepper spray brand announces portable, piercing (130 dB) workout companion
SABRE's latest product, the Runner Personal Alarm with Adjustable Wrist Strap, helps athletes deter danger and call for attention in emergencies. The 130 dB alarm is audible up to 1,000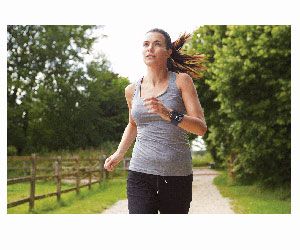 feet (300M) away and sounds continuously when the user pulls the metal ring to activate. The SABRE Runner Alarm calls attention from every direction in case of danger or injury. Once help arrives, the user can insert the pin to stop the reusable alarm from sounding. The adjustable, weatherproof wrist strap features a reflective logo for enhanced visibility. Batteries are included.
"Our goal was to create a very loud, comfortable and easy-to-use device", said David Nance, SABRE CEO/V.P. of Sales & Marketing. "We take athletic safety very seriously, and are excited about helping keep people safe with such a practical solution during their workouts."
The Runner Personal Alarm with Adjustable Wrist Strap is now available at www.sabrered.com. SABRE's expanded line of athletic products also includes pepper sprays and pepper gels.
ABOUT SABRE
SABRE, the no. 1 pepper spray trusted by police and consumers worldwide, is family owned and operated with four decades of experience and is the leading brand in personal safety. The company's law enforcement grade pepper sprays provide consumers with the same superior quality chosen exclusively by the New York Police Department, Los Angeles County Sheriff's Department and law enforcement agencies worldwide. SABRE has trained 3,500 officers around the globe on the use of force and how to use pepper spray. SABRE also has a line of consumer personal alarms and home security systems, and is dedicated to educating its customers. SABRE's Personal Safety Academy is available through certified instructors around the world to help teach personal safety skills to SABRE users. Learn more at http://www.sabrered.com, on Facebook at 'SABRE-Security Equipment Corporation', on Twitter @SabreRed or on Instagram @SabreSafety.