Case study: Va. sheriff's office quest for a faster, more reliable CAD system
The Buckingham County Sheriff's Office initially faced a challenge when their existing CAD system became outdated and no longer in service
---
Content provided by SOMA Global
The Buckingham County Sheriff's Office (BCSO) is a law enforcement agency responsible for protecting the citizens of Buckingham County, Virginia. The BCSO has been in a partnership with SOMA Global, a software company that provides a cloud-based Computer-Aided Dispatch (CAD) and records management system, for several years.
The BCSO initially faced a challenge when their existing CAD system became outdated and no longer in service. They needed to quickly find a replacement system that was both affordable and better than their previous system. SOMA Global's CAD system proved to be the solution they were looking for, as it was both cost-effective and had superior functionality compared to other systems.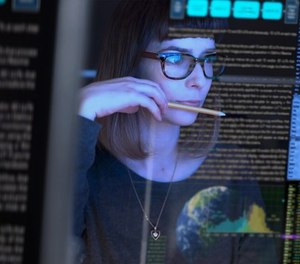 The partnership between BCSO and SOMA Global has evolved over time. The BCSO was one of SOMA's early customers, and at the time, there was no other vendor that could provide a comparable CAD system. Since then, SOMA Global has continued to grow and improve their services, providing BCSO with more advanced technology and a faster, more reliable system.
Less than a year ago, BCSO migrated to SOMA Global's cloud-based platform. The transition was seamless and without downtime, which was critical to protecting the community and officers. "Our new CAD system is now six times faster than the previous system, which was a significant pain point for BCSO," Jamey Schumaker, IT manager at BCSO, said.
Josh Lewis, SOMA Global's CTO, has been instrumental in the partnership with BCSO. He has worked closely with BCSO to understand their needs and ensure that SOMA's services meet their expectations. Sam Davis, another representative of BCSO, was impressed with SOMA's ability to quickly restore functionality during a system outage. What typically would have lagged for weeks, months or even years was remedied within hours to a functioning system and restored to full functionality within a single day.
Overall, the partnership between BCSO and SOMA Global has been fruitful and effective. While there have been collective learning moments, SOMA Global's commitment to providing high-quality services and technology has been instrumental in protecting the community and officers of Buckingham County, Va.

Request information from SOMA Global
Thank You!