PRESS RELEASE
Wisconsin based electronics and technology firm wins major national contract to provide services and products across the United States
---
MILWAUKEE, Wis. — TKK Electronics, a Milwaukee, Wisconsin; based technology and electronics firm, has won a major national contract for providing information technology products and services across the United States with an emphasis on the public sector. The contract was awarded by Savvik which services a group of more than 7,000 members in the public and private sector such as fire departments, law enforcement, hospitals, clinics, schools and emergency medical services (EMS) organizations in 49 states and several international provinces. The primary goal of Savvik is to help members take advantage of volume discounts on a wide variety of technology products and services.
As an official authorized vendor for Savvik, TKK Electronics, is fully authorized to offer any prospective customers direct competitive pricing on everything from tablets, drones and body cameras to office electronics, rugged computers and cloud based services. A significant portion of the national contract's business will entail providing products and services to first responders and other EMS professionals who are members of the Savvik cooperative. This is TKK Electronics' second time winning a national contract from Savvik and, the contract will run through the year 2020.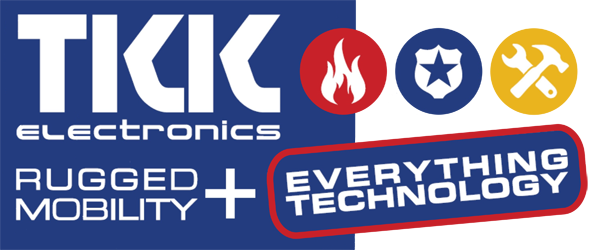 Since winning this national contract, TKK Electronics, has positioned itself a one source stop for companies and organizations that need products and services in any facet of technology. In addition to offering standard consulting services and products such as rugged computers to EMS, fire, law enforcement and state/local agencies, TKK Electronics will now supply a plethora of technology based products and services to educational organizations, schools, corporations and municipalities. As experts in technology, TKK Electronics helps guide customers down the best suited and most affordable path for all their technology needs. "The bottom line is that winning this national contract for a second time in a row means that we'll be able to offer all our customers even more cost savings on technology products and services in 2018," said Juan Hernandez, CEO of TKK Electronics. "And, as a Wisconsin based firm, we hope to see even more internal growth as a company which will also be good for the State of Wisconsin since any city or municipality within the state can take advantage of the special member pricing that we will be able to extend for all of our technology products and services," he added.
The national contract was awarded to TKK Electronics through a public bid commissioned in 2017 by Savvik. That public bid process immediately made this award a viable, valid contract that any municipality across the United States can use to procure its own technology products and services. As long as the national contract meets any and all requirements of each respective municipality, the national contract can be used in lieu of each municipality having to create its own public bidding process. In essence, this national contract saves municipalities a great deal of research, time and effort by streamlining the process and allowing each municipality to take advantage of the best product pricing already available through TKK Electronics. TKK's national contract essentially eliminates and removes the challenges faced by many municipalities, schools, police, fire and EMS organizations when considering purchasing IT products and services. Prices have already been pre-negotiated and volume contract pricing is made available to all Savvik members through TKK Electronics.
"We are thrilled about this partnership with TKK Electronics because it's bigger, bolder and better plus we think our members are going to love it," said Mickey Schulte, Executive Director of Savvik. "Working with the entire TKK Electronics team has been terrific and this is actually our second contract with them. The major difference with this contract is that it has a broader portfolio of products and services for TKK Electronics to offer which simply means we are just scratching the surface on where this partnership can go," added Schulte.
The awarding of Savvik's national contract to TKK Electronics means great news for any corporation, educational organization, school system, fire and police departments or EMS organizations and professionals throughout the United States and beyond its borders. The contract will provide a clear cut choice for securing electronic equipment and technology based products and services at the best possible price while also receiving exemplary customer service through TKK Electronics' employees.
Any companies, organizations or municipalities interested in joining and becoming a member of Savvik will be pleased to know that it takes mere seconds to join and it's free of charge. Immediately after becoming a member, anyone can start taking advantage of special member pricing by placing fulfillment orders through TKK Electronics and utilizing the benefits of the company's contract with Savvik. In most cases, the contract meets state and local requirements for fair competition and it alleviates the time consuming and confusing tasks that may be required under some RFP/BID solicitations. TKK Electronics' new national contract also allows online ordering as well as traditional call-in orders for members. According to TKK Electronics CEO, Juan Hernandez, the new online ordering feature alone could translate into 5 additional staff positions at TKK Electronics in the year 2018. For more information about TKK Electronics or to find out how your organization can take advantage of special member pricing, please call toll free at (888) 968-6844 or visit them on the web at: www.tkkelectronics.com
About TKK ELECTRONICS, LLC
Founded in 2006 on the premise of providing custom tailored computer and IT services with an emphasis on customer satisfaction, TKK Electronics, LLC, has become a global provider of information technology products, services and solutions. The Wisconsin based firm is dedicated to providing superior customer service and its customer base includes small to large Public Safety, State/Local, Federal, Foreign Government Agencies and Fortune 500 corporations such as FEMA, Ford Motor Company, the Brazilian Air Force and Volkswagen of America. TKK Electronics has quickly grown to become a competitive, global leader within the IT industry that not only values the communities in which it does business, it helps keep them safe. For product pricing or a full product line demonstration, please contact us toll free at (888) 968-6844 or visit us on the web at: www.tkkelectronics.com
About Savvik Buying Group
Savvik serves nearly 7,000 members in the Private Safety sector:  EMS, Fire Departments, Law Enforcement, as well as, Hospitals, Clinics, Schools and other related agencies.   Savvik has outstanding contracts with reputable vendors. These contracts will help save your agency valuable resources, but that is not all. Savvik will also provide you with service after the sale. We pride ourselves on customer service both before and after all Savvik purchases. We will help you with any discrepancies in billing, equipment failure, vendor relations, finding products, and much more. Savvik is a one-stop buying group that meets all your needs. We want to provide you with the right products – the right services – at the right price!  Chances are you know someone who has achieved significant cost savings as a member of Savvik. We'd like to add you to our growing list of members with success stories. To learn more, go to www.savvik.org.