7 tips for successful ACA reaccreditation
Reaccreditation is an ongoing process that involves constant preparation, training, communication and monitoring
---
By Racheal Hoffmann-Ots
When someone mentions "audit," anxiety often strikes, and you instantly find yourself second-guessing processes and practices in place. Words such as "deadline," "compliance" and "inspection" start coming to mind, and even the best leaders may develop concerns. But if you have solid processes in place and evident during the daily grind of correctional operations, an audit is a time to showcase the hard work you and your staff perform each day.
The Florida Department of Corrections (FDC) began the process of seeking nationally recognized accreditation from the American Correctional Association (ACA) in 1968. All 50 of Florida's major institutions are accredited by the ACA. Each year, ACA audit teams from across the country visit FDC correctional institutions and conduct comprehensive on-site audits of all aspects of prison operations.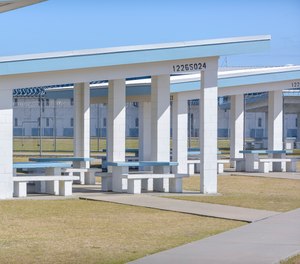 "Each reaccreditation is further affirmation that Florida's correctional institutions are operated safely, professionally, humanely and in compliance with the U.S. Constitution," said FDC Secretary Mark Inch. "Our staff ensure FDC facilities meet and exceed professional standards while exemplifying our core values of respect, integrity, courage, selfless service and compassion. I am extremely proud of their achievement and look forward to remaining among the top accredited correctional departments in the country."
Here are some tips from the accreditation team at FDC to help you better prepare for your American Correctional Association reaccreditation audit specifically, and any audit or inspection you may encounter.
1. Always remain "audit-ready." 
Typically, reaccreditation audits are scheduled three years in advance. Many correctional leaders look at this date and think "We've got three years. I'll look at it again next year." Collecting and maintaining documentation bi-annually will allow you to monitor compliance as you review documentation. Furthermore, collecting documents as they are produced is much easier than searching for them later in storage or an inactive records area.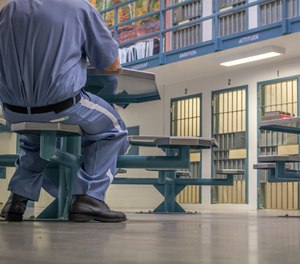 2. Review practices and policies in place to ensure they align with the audit process.
We know that policies and procedures are developed with compliance in mind; however, have you reviewed your agency's retention schedule to ensure that documents required for audits are retained for the entire audit cycle? Be sure to make note of cost-saving measures and new processes put in place throughout the year to confirm that they do not conflict with audit standards and result in a non-compliance issue due to lack of available documentation.
3. Keep an open line of communication with regional and facility leadership.
Staff members play a vital role in ensuring your agency's compliance and include:
Field staff who perform the duties that are being monitored daily;
The facility accreditation manager tasked with ensuring all departments are operating according to applicable standards;
Regional staff who monitor changes and trends in monthly reports to mediate potential issues before they become serious problems;
The agency accreditation manager who maintains relationships with ACA and disseminates needed information as it relates to audits.
Each level is critical to the success of reaccreditation. 
Communicating regularly between all levels of the agency will guarantee that everyone is working toward the same goals and will have a positive impact on your reaccreditation.
4. Conduct training!
Each person who works for your agency should be familiar with the mission of ACA, the importance of accreditation, and the impact it has on your agency and the inmates and offenders under your supervision. Accreditation or reaccreditation is not only an honor, but ensures your agency is meeting, and often exceeding, the national standard of care for incarcerated persons. Understanding the totality of the audit will encourage line staff and those working in your agency to take pride in the work they perform. Regular training will assist with familiarizing both new and veteran staff with a basic understanding of daily duties, and the origin of rules governing tasks they are charged with performing daily.
5. Physical plant inspections are an invaluable tool to ensure compliance within your agency.
Many say, "the first impression is the most important." Often when auditors walk into a facility that is clean, well lit, has smooth entrance procedures in place and has an overall "healthy" atmosphere, they tend to be more curious rather than investigative. Day-to-day operations will run without question and leadership often conclude that there are no issues if tasks are being completed as required. In addition to that open line of communication, inspecting the overall working and living conditions of your facility will verify that there are no needed improvements, repairs, or adjustments to the physical plant that could result in non-compliance. This process should be completed regularly by both facility leadership and outside staff from other departments or facilities within your agency to allow for a "fresh set of eyes" who may not be as familiar with your site.
6. Pre-audits are probably the most important way to prepare for reaccreditation.
Even in the best of health, you cannot go to the gym after three years of inactivity and expect to win a weightlifting competition. Reaccreditation audits are the same. Pre-audits are a way to both expose staff to the entire process beforehand and rehearse each step of the visiting committee's field visit to ensure your audit will be successful. One last external look at your files, processes, and facility will give an unbiased assessment to identify issues which may have been overlooked in day to day inspections.
7. Look upon your reaccreditation audit as an opportunity to "show off."
Each of you takes pride in the agency you represent, and this is your chance to show everyone the tremendous accomplishments that you and your staff have completed each day at your facility. Be confident and take pride in the information you provide to your auditors. Reaccreditation reflects that your day to day operations have an influence far greater than many realize. Often small incidents can impact staff morale and recognizing their accomplishments will help restore feelings to inspire your hardworking staff.
Reaccreditation isn't just once every three years. It is an ongoing process that involves constant preparation, training, communication and monitoring ‒ these are key to success. Following these tips will guarantee that all potential negative impacts are tackled before they become a true hindrance to your agency's or facility's successful reaccreditation.
NEXT: How correctional facilities can achieve healthcare accreditation
---
About the author
Racheal Hoffmann-Ots is the ACA Accreditation Coordinator for the Florida Department of Corrections.