PRESS RELEASE
Indiana Gaming Commission implements SOMA Global Record Management System, replacing antiquated software and outdated paper processes
---
TAMPA, Fla. - SOMA Global, a premier provider of cloud-native technology solutions for critical response and operating software, is proud to announce its implementation with Indiana Gaming Commission for its Records Management System, replacing antiquated software and outdated paper processes.
SOMA Global, a renowned provider of public safety software solutions, is delighted to announce its collaboration with Indiana Gaming Commission located in Indianapolis, Indiana. As part of this partnership, SOMA Global will provide its Records Management System (RMS) to enable Indiana Gaming Commission to make informed decisions based on data, rapidly identify potential threats, and respond more efficiently to emergencies and security needs.
The Indiana Gaming Commission (IGC) has taken a significant step forward in enhancing operational efficiency and modernizing its emergency response processes. The IGC announced today that they have successfully gone live with SOMA Global's RMS, marking a significant milestone in their digital transformation journey.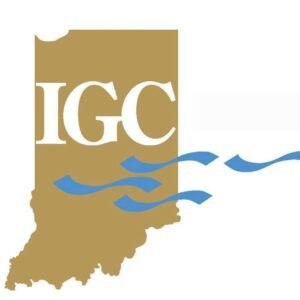 Gone are the days of cumbersome paperwork and manual record-keeping. With the implementation of SOMA Global's cutting-edge technology, the IGC now has a state-of-the-art system that empowers their agency with real-time access to critical information right at their fingertips. This transformation will enable them to make better-informed decisions in any emergency situation, leading to improved public safety outcomes.
The SOMA Global RMS solution provides a comprehensive platform for managing incident records, case management, and digital evidence in a centralized and secure environment. By replacing antiquated software and outdated paper-based processes, the IGC gains the ability to efficiently track and analyze data, resulting in streamlined operations and more effective resource allocation.
"I am very impressed with the SOMA Global CMS/RMS product and highly recommend it," said Dan Hirst, Deputy Superintendent of the Indiana Gaming Commission. "This is a flexible and robust platform that has allowed us to customize reports, streamline processes, and better engage with our employees as well as those we serve and work with. Just as important, their customer service has been outstanding throughout the process, from the account manager to the solutions specialist. Our needs, concerns, and questions were always addressed promptly. If you are looking for a CMS/RMS system you should put SOMA on your list."
SOMA Global, a leading provider of public safety software solutions, has a proven track record of empowering agencies with innovative technology. Their partnership with the Indiana Gaming Commission exemplifies their dedication to revolutionizing emergency response operations and supporting the work of first responders across the country. Together, Indiana Gaming Commission and SOMA Global are partnering to bolster the public safety infrastructure of the community and ensure a more secure environment for all residents.
For more information about SOMA Global,  please visit somaglobal.com.
About SOMA Global
SOMA Global empowers public safety and government agencies to build safer, more resilient communities through modern technology. The SOMA solution streamlines software with a unified ecosystem of pre-built applications, workflows, automations, and data interoperability. Its enterprise platform includes four key suites – critical response, incident management, courts and corrections, and administrative – that empower state and local organizations with the tools they need to better protect the communities they serve. Find more information about SOMA on Twitter, Facebook, LinkedIn, or at www.somaglobal.com.
Find more information about SOMA on Twitter, Facebook, LinkedIn, or at www.somaglobal.com.

Request more info from SOMA Global
Thank You!