Salient CRGT's Martin Gillespie addresses North Carolina Sheriffs' Association spring meeting
Mobility Expert to discuss the value of cost effective situational awareness technologies for law enforcement use.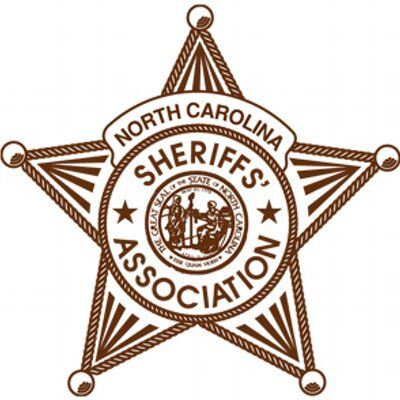 FAIRFAX, Va. — Salient CRGT's mobility expert Martin Gillespie spoke at the North Carolina Sheriffs' Association Spring Meeting in Atlantic Beach, North Carolina last Spring.
Mr. Gillespie is a recognized industry leader in the mobile application development community, and has been building federal, state and local application software since 1990. His expertise lies in strategically-focused information technology solutions that has helped customers tap into market-leading solutions that provide greater security and efficiencies. With prior experience in building applications across all forms of public safety communities, he will be on-hand to discuss the continual challenges faced in making secure and timely information technology available to enforcement officials out in the field. Mr. Gillespie's team is currently focusing on Mobile, Cyber, Health, and Financial solutions.
"New threats surface every day, and we are continually challenged to stay a step ahead of those who seek to do harm," Gillespie said. "Innovative advances in technology greatly affect law enforcement officials' front line duties. As they strive for security, accuracy and responsiveness, we are pleased to have the opportunity to further the dialogue with the North Carolina Sheriffs' Association in pursuing innovations to help them deal with ever-evolving threats."
Salient CRGT has continued to provide leading-edge mobile technology to the law enforcement community through its Voyager™ Mobility products: Voyager™ CommandTRACKER is designed to provide personnel incident, asset management, and situational awareness wherever users are deployed, whether in the office, in vehicles or on foot; Voyager™ Query for Law Enforcement provides quick, secure and accurate access to criminal justice databases such as the FBI's National Crime Information Center and the International Justice and Public Safety Network (Nlets). The capability to put accurate data securely in the hands of law enforcement officers and providing the ability to run a warrant right from the device saves time, money, hassle and most importantly, lives.
About Salient CRGT
Salient CRGT provides federal civilian, defense, homeland, and intelligence agencies with expert depth in health, data analytics, cloud, agile software development, mobility, cyber security, and infrastructure solutions. We support these core capabilities with full life‐cycle IT services and training—to help our customers meet critical goals for pivotal missions. The most innovative talent delivery model in the industry, scientifically providing exactly the right people for the customers' most pressing requirements, fuels these critical capabilities. Salient CRGT has earned a record of success with integration and operations of large‐scale, high‐volume solutions. On March 1, 2017, Salient CRGT completed its acquisition of Information Innovators, Inc.– visit our newsroom. For additional information on Salient CRGT, visit www.salientcrgt.com