'I almost died': CO stabbed in back by inmate with broken chili sauce bottle
U-turn by ministers who had ruled out idea of vests being worn routinely
---
By Matt Chorley
Daily Mail Online
UNITED KINGDOM — A prison officer whose career was ended after an inmate plunged a broken bottle into her back has spoken of her relief that all guards are to be issued with stab vests.
Claire Lewis recalls how she 'almost died' when she was attacked by convicted triple murderer Kevan Thakrar three years ago. But she says she could still be working in one of Britain's top security jails if ministers had offered routine stab vests sooner.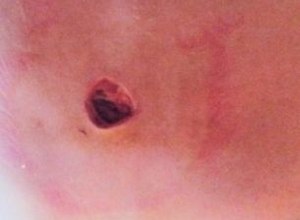 A review is being carried out into giving frontline staff 'covert clothing' to protect from knife attacks launched by prisoners, MailOnline revealed this week. The number of prison assaults involving knives has doubled in a decade, with staff at risk of being deliberately attacked by inmates or getting caught up in fights.
One morning in March 2013 Claire and fellow guard Craig Wylde unlocked Thakrar's cell door at Frankland Prison, a Category A jail in County Durham. Thakrar, serving three life sentences for murdering three men with a machine gun over a £10,000 drug debt, lunged at Craig with a broken chilli sauce bottle, tearing open his upper left arm and severing an artery.
'Then he turned on me,' Claire remembers. 'He used a broken chilli sauce bottle. It snapped in my back and it almost killed me.
'Had I had protective equipment I wouldn't have suffered the injuries I suffered.  It left me with a hole about an inch deep and it chipped my spine.
'As a result I subsequently was medically retired, I have got PTSD. I have lost my career,' she told MailOnline.
Full story: 'I almost died': Prison officer stabbed in the back by inmate with broken chilli sauce bottle on why ministers are right FINALLY to issue stab proof vests to all jail staff 

Request product info from top Corrections Body Armor companies
Thank You!