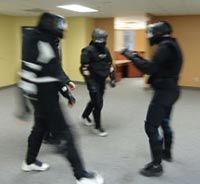 Enter HIGH GEAR Impact Reduction Simulation & Scenario equipment. "To create real-life confidence, to really test your theories & tactics, to work through work through fear and condition yourself for chaos, you must conduct force-on-force simulations.". So says internationally renowned combative consultant & martial scientist, Tony Blauer who has designed this innovative equipment. 12 years ago after a decade of force-on-force pounding with the PANIC ATTACK SYSTEM he developed in 1982.
If you've never considered the role innovative gear can have on your advanced simulations, then you seriously need to consider the value and impact HIGH GEAR will have on your training evolutions.
HIGH GEAR transfers pain. HIGH GEAR permits fear. HIGH GEAR replicates stress. HIGH GEAR permits realistic and full speed attacks by role-players.
HIGH GEAR is so streamline, you can do simulations in cars, halls, etc. HIGH GEAR helps you re-create reality at every level. You can't do simulations safely in real environments and you need to. No one gets attacked in a dojo...you need protection and conventional padding is designed around a sport model, not a street defense application. HIGH GEAR was specifically designed for street defense scenarios.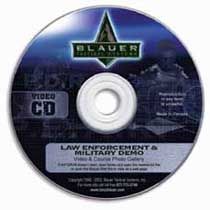 HIGH GEAR: most important development in protective equipment since the jock strap & cup! Order our FREE VCD with our HIGH GEAR demo video and dynamic shots from our force-on-force seminars. Order by calling toll free 1-877-773-2748 or emailing combatives@tonyblauer.com (be sure to include your hard mail address).
Receive a FREE COLOR PDF BROCHURE by email send your request to: combatives@tonyblauer.com If you have other questions, call us toll free at 1.877.773.2748