Escaped Pa. inmate prompts closing of schools
Deputies were transporting Daniel Selby when they say he faked illness, got out of his leg shackles and ran off
---
Associated Press
WARRINGTON, Pa. — The search for an escaped prisoner has led one of Pennsylvania's largest school districts to cancel all classes.
The Central Bucks School District canceled Monday's classes as authorities continued to search for 25-year-old Daniel Selby.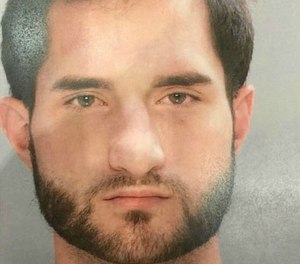 Bucks County sheriff's deputies were transporting him Sunday night when they say Selby faked illness, got out of his leg shackles and ran off. He was in custody on a warrant for failing to appear at an unspecified court appearance.
Residents in the Warrington and Chalfont areas were told to stay indoors, through that warning was lifted about 6 a.m. Monday.
Selby escaped near Bristol and Lower State roads and crews were searching for him in and around Neshaminy Creek using dogs and at least one helicopter.

Request product info from top Prisoner Transport companies
Thank You!