Inmate escapes cuffs, attempts to strangle Ind. CO in transport car
Joshua Stam freed himself from the handcuffs and attacked Officer David Weakley
---
By C1 Staff
BUNKER HILL, Ind. — Officials say an inmate attempted to strangle a deputy during transport back to the prison.
Joshua Stam, 26, was being transported back to prison after a court appearance on Aug. 30 when he escaped from his handcuffs, the Kokomo Tribune reported. He then attacked Officer David Weakley and attempted to strangle him. He also tried to grab the officer's gun.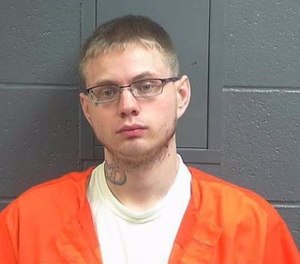 A passerby witnessed the attack and told two DOC employees who were working nearby. The employees stopped the attack and prevented Stam from escaping. 
Weakley was transported to the hospital with non-life-threatening injuries. He has since been released.
Stam was charged with attempted murder, aggravated battery, attempted escape and battery resulting in bodily injury to a public safety officer. He was initially sentenced to two years after pleading guilty to resisting law enforcement while drawing or using a weapon. 

Request product info from top Prisoner Transport companies
Thank You!