'Historic game-changer': Formerly incarcerated man appointed to NYCDOC senior leadership
Stanley Richards has dedicated his life to helping former inmates, like himself, succeed on the outside
---
By Sarah Sinning
East Elmhurst, N.Y. — Stanley Richards has become a lot of things since he spent two and a half years incarcerated on Rikers Island in the 1980s — an expert on successful re-entry, a member of NYCDOC's oversight board, even "a champion of change," according to the Obama administration. 
But as of July 1, Richards has a new title to add to the list: First Deputy Commissioner for Programs and Operations at the New York City Department of Correction.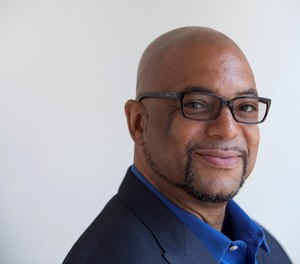 In addition to overseeing day-to-day operations, Richards will supervise the department's programs for incarcerated persons as well as an assistance program for correctional staff and their families.
And as head of the city's up-and-coming Borough-Based Jail System, which will ultimately replace Rikers with smaller, "more humane" jails throughout the city, he will also be helping to close the very jail he used to inhabit.
Richards' "appointment to one of the top posts in the department marks a true watershed moment in not only the history of the agency but in the evolution of correctional practices," NYCDOC said in a statement. 
Indeed, Richards is the only formerly incarcerated person within the department to go on to accept a senior leadership role.
"The arc of Stanley's life and career is one of redemption, triumph over adversity, healing and achievement," said DOC Commissioner Vincent Schiraldi. "His advocacy has rebuilt lives, and his inspirational life-story is a shining example for all of what true rehabilitation of formerly incarcerated people looks like."
While Richards says he is "trememdously excited" to be "able to come back and do the work that I've spent the last 27 years doing," he also wants correctional officers and staff to know that they can expect his full support as well. 
"I will also be an advocate for correction officers and staff who help rehabilitate incarcerated persons every day," Richards said. "This is about bringing safety to the jails, working with our correction officers to bring programming into the facilities, [and] providing opportunities for people to rebuild their lives."