Pa. senator pitches inmate fire training to aid volunteer numbers
State Sen. Dan Laughlin is exploring the possibility of tapping into Pennsylvania's prison system to help generate new firefighters for the state's volunteer service
---
By Tim Hahn
Erie Times-News, Pa.
ERIE, Pa. — State Sen. Dan Laughlin is exploring the possibility of tapping into Pennsylvania's prison system to help generate new firefighters for the state's staff-starved volunteer service.
Laughlin, of Millcreek Township, R-49th Dist., said last week that he is in the process of setting up an appointment with Department of Corrections Secretary John E. Wetzel to continue a conversation they had about the "severe shortage" of volunteer firefighters across the state.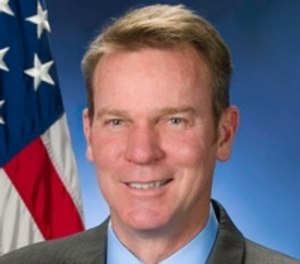 "I mentioned to him that if we could take prisoners at the Albion state prison and train them while they are in prison and incentivize them to take firefighter training while in prison, when they reenter their communities it gives them something for their resume, it involves them in their community in kind of a positive light and would hopefully fulfill some of the shortage of volunteer firefighters," Laughlin said.
He said the idea could be tried out as a pilot project at SCI Albion, as its inmates come from all over the state.
Laughlin said Wetzel seemed interested in the idea, and he expected that the two could iron out a lot of the details when they have an official meeting.
A Department of Corrections spokeswoman said in an email that Wetzel thinks the idea is an interesting concept. Wetzel noted that the department has staff looking at similar programs in other states and assessing the feasibility in Pennsylvania.
There is an inmate forestry camp at SCI Rockview, near State College, that participates in forest-related activities including tree trimming and harvesting. Since 2013, the department and the state Department of Conservation and Natural Resources have had a memorandum of understanding to guide the use of SCI Rockview inmates in assisting the Bureau of Forestry in forest fire suppression, according to the email. The prison's forest fire suppression crew receives annual training by the Bureau of Forestry, which has also donated equipment.
SCI Rockview staff and inmates have been mobilized to aid in fire suppression on two occasions, the spokeswoman said.
State officials have said that the number of volunteer firefighters in Pennsylvania has dropped dramatically since the 1970s, when there were an estimated 300,000 members. The number of volunteers statewide is estimated at less than 50,000 today.
Laughlin said he believes there needs to be a "multi-pronged" approach to addressing the firefighter shortage, with some financial incentives.
"I think a lot of smaller communities obviously can't afford a (paid) fire department, but people have busy lives and to try to get them to commit to being a volunteer firefighter takes a certain type of individual. If we sweeten the pot a little bit, it might help," he said.
©2018 the Erie Times-News (Erie, Pa.)