Fla. man arrested with 'Go Directly To Jail' shirt on
Micah Dailey's mug shot shows him sporting a green T-shirt with the Monopoly board game order to "Go Directly to Jail" stenciled on it
---
By C1 Staff
LEE COUNTY, Fla. – A man arrested by the Lee County Sheriff's Department for possession of 20 grams of marijuana was appropriately dressed for the event.
NY Daily News reports that Micah Dailey's mug shot shows him sporting a green T-shirt with the Monopoly board game order to "Go Directly to Jail" stenciled on it.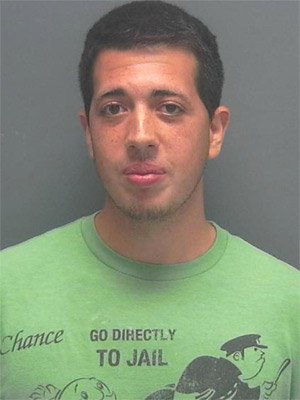 Dailey was in custody for about 7 hours before posting $6,500 bail. His trial date is scheduled for Dec. 1.