Wedding for inmate held at Texas county jail
Keisha Houser received special permission to have her wedding in jail while she remained incarcerated
---
Corrections1 Staff
BONHAM, Texas — A couple received special permission to have their wedding in jail while the bride was incarcerated.  
KXII reports Cody Herndon and Keisha Houser's wedding date was interrupted when Houser was arrested about a month before she was set to tie the knot. Since they already had their marriage license, Houser asked if she could have her wedding inside the jail.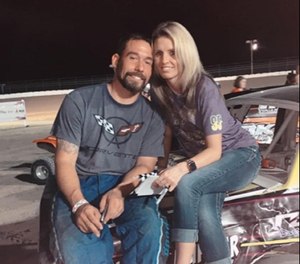 Fannin County Sheriff Mark Johnson told KXII he not only said yes, but attended the ceremony himself. Lt. Frank Deater with the Fannin County Sheriff's Office told KXII that these permissions are given on a case-by-case basis, and they agreed because the bride was being held for a non-violent offense. 
"These people are still human, they still have emotions, they still have feelings and situations," he told KXII. 
An employee at the jail, speaking to KXII on condition of anonymity, thinks it wasn't fair. 
"I think that whenever you're in jail, you shouldn't be given the right to have a wedding," the employee said. "Until at least you're sentenced or released and sent wherever." 
Deater told KXII this is the first time anyone can remember a wedding at the county jail. 
"It wasn't the ideal place by no means, or the ideal circumstances," Herndon told KXII. "But thank God it was able to happen."