Fla. woman arrested after threatening to shoot corrections officers
Loriann Goldman made threats to "double tap" the Jackson Correctional Institution COs after alleging they beat her son in custody
---
By Sarah Calams
SARASOTA, Fla. — A woman was arrested after she threatened to shoot correctional officers.
Tallahassee.com reported that Loriann Goldman, 54, alleged the Jackson Correctional Institution officers beat her son in custody. She made threats to "double tap" the correctional officers.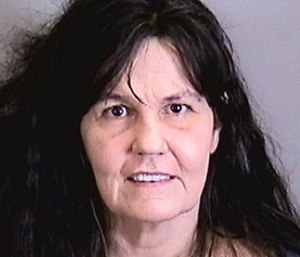 Goldman said an inmate sent her a cellphone that contained a video of her son being beaten, according to the report. She demanded that her son get transferred or she would release the video to the media. Officials said her allegation was investigated and unsubstantiated. 
"She said if her son was not transferred from Jackson Correctional Institution, or if anything happened to him or he were killed, Mrs. Goldman would travel to JCI and 'double tap every correctional officer walking out of the institution,'" investigators wrote in their report.
Goldman, who's facing charges related to making a threat against a public servant, was released from jail on $6,000 bond.