Grand jury declines to indict Texas deputy who fatally shot armed inmate
Ricky Lynn Hall, who had a long history of mental health problems, was being treated at a hospital when he stole a sharp-edged object and took a medical student hostage
---
By Keri Blakinger
Houston Chronicle
HARRIS COUNTY, Texas — A Harris County grand jury has declined to indict the sheriff's deputy who fatally shot an inmate during a 2016 outside medical trip.
Ricky Lynn Hall, who had a long history of mental health problems, was being treated for seizures at Ben Taub Hospital when he snatched a sharp-edged object and used it to take a medical student hostage in October.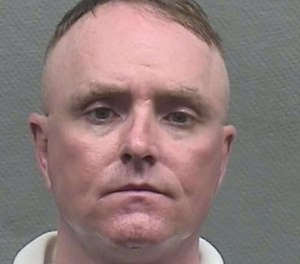 A deputy working an overtime security job heard the woman's scream and rushed to the scene on the fifth floor, where he found the 46-year-old with his arm wrapped around the woman's neck and a sharp object pressed to her throat.
The stand-off moved out into the hallway, where Hall threatened to kill his hostage unless the deputy shot him, the Harris County Sheriff's Office said at the time.
In response, the deputy fired two shots, wounding Hall. The inmate was rushed into surgery but died less than two weeks later, when his grief-stricken mother had him taken off life support.
Afterward, the the Houston Police Department's homicide unit, the Harris County District Attorney's office and the sheriff's office internal affairs division all launched investigations into the shooting.
The Houston Chronicle later found that the sheriff's office may have violated its own policies by leaving Hall unattended in the moments before the shooting.
On May 2, a grand jury declined to indict sheriff's deputy Adriel Hinojosa, who was never charged in the case.
Although the sheriff's office was set to examine whether any policies had been violated, a spokesperson Thursday did not respond to questions about whether that investigation had been completed.
Although the family has not taken issue with the shooting, they've questioned the circumstances leading up to the gunfire and whether better adherence to department procedure could have avoided Hall's death.
"As far as I'm concerned it's like the blue wall of silence, nobody is held accountable," said Hall's uncle Ben Hogan. "None of us are trying to get the cop in the trouble - Ricky was not a good guy - but if somebody does something wrong they ought to be held accountable."
———
©2017 the Houston Chronicle