NC fugitive hid for decades in Fla. using dead person's ID
Court documents suggest he hid in plain sight by using someone else's name to register his pickup truck, open a bank account and even get married (and later divorced)
---
By Garrett Pelican
The Florida Times-Union, Jacksonville
CLAY COUNTY, Fla. — For decades following his escape from prison, Stephen Michael York avoided capture -- despite numerous brushes with the law, including dozens of traffic tickets across Northeast Florida.
Court documents suggest he hid in plain sight by using someone else's name to register his pickup truck, open a bank account and even get married (and later divorced).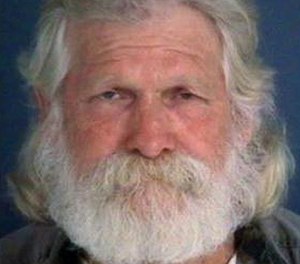 His past didn't catch up to him until a fender bender in Clay County last August when a computer check indicated the name he gave to authorities belonged to a dead person.
On Wednesday, deputies arrested York, 64, of Middleburg, according to an arrest report. He faces six charges relating to fraud and identity theft.
According to an application for an arrest warrant, a Florida driver's license was issued under the name of Joel Dean Hanes in 1975 -- around the same time York, serving time for armed robbery, escaped from a North Carolina prison.
Since then, he used the name to register his vehicle, purchase auto insurance and file insurance claims for multiple crashes over the years, the warrant application said. It also noted he'd piled up dozens of encounters with law enforcement in the past 20 years.
Court documents do not detail how York adopted the identity of Hanes, who was just two weeks old when he died, or why Hanes' name wasn't flagged sooner.
His record under Hanes' name, which stretches back as far as 1986, shows he was cited nearly 50 times just in Clay and Duval counties. It indicates his then-wife took him to court over domestic violence in 1989, the same year she divorced him. Three years later, a second woman sought child support from him.
But his second life unraveled following a two-vehicle crash along County Road 218 on Aug. 22, 2016. According to court documents, York handed a deputy a photo ID with Hanes' name on it. But when that name was flagged, York provided a second ID -- this one with his actual name and the same photograph.
That incident prompted a Florida Highway Patrol investigation, including at least one interview Nov. 30. Troopers secured a warrant for York's arrest Jan. 10. He turned himself in at the Clay County jail without incident Wednesday. Jail records show he's being held on $30,000 bond.
___
(c)2017 The Florida Times-Union (Jacksonville, Fla.)

Distributed by Tribune Content Agency, LLC