Poll Results: What's the best state a corrections officer can work in?
We polled our Facebook fans – see what they had to say about their most and least favorite states!
---
By C1 Staff
Can you guess which state employs the most correctional officers? Well, number one is easy – it's Texas, with just shy of 50,000 officers, according to the Bureau of Labor Statistics – but what about the rest? Numbers two and three were California and Florida, respectively, the former coming in a little over and the latter coming in a little under 35,000 officers.
But the best pay for COs can be found in New Jersey, with an hourly wage of $34.45, also according to the Bureau of Labor. California is close on its heels with $33.13, and New York is nothing to shake a stick at either with an hourly wage of $31.04.
But there are many other factors that go into choosing a state when one decides to become a correctional officer. With that in mind, we asked our Facebook fans to vote; here's what they said.
1. Which of the 50 U.S. states (not including the one in which you currently live) would you most like to work in as a law enforcement professional?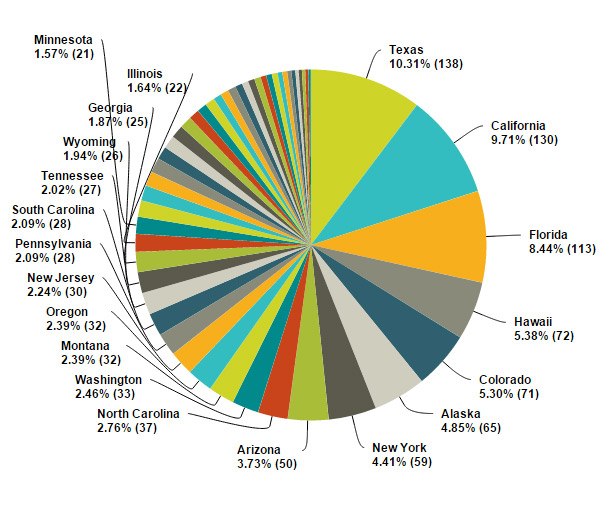 It's not surprising that the top three winners were Texas, California and Florida – not only do these states boast fantastic weather, but they're some of the biggest correctional systems, which boast plenty of room for career growth.
When asked why each participant chose their state (in an open-ended question), most answers included pay, family, location and climate.
2. If you decided to relocate yourself and your family for a better job opportunity in law enforcement, which of the following factors would most sway your decision?
Salary and job title was the biggest reason anyone would move – which isn't surprising, but what is a surprise is that weather made up less than 10 percent of the answers, despite reasoning on the previous question.
Lastly, we asked how many agencies readers had worked for, to get a feel for just how much moving around officers are doing on average.
3. How many different agencies have you worked for in your LE career?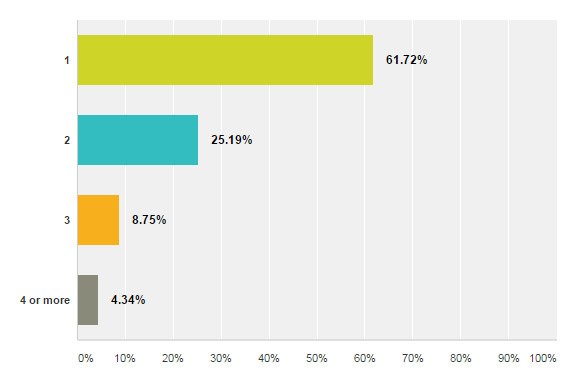 The overwhelming majority said they'd worked for a single agency during their careers, which has to imply a major sense of job satisfaction.