2nd Tenn. death row inmate in weeks chooses electric chair
Lawyers for David Earl Miller have argued that Tennessee's injection method causes excruciating pain
---
By Travis Loller
Associated Press
NASHVILLE, Tenn. — A Tennessee inmate set to be put to death next week has requested the electric chair and not the state's preferred method of a lethal injection, becoming the second inmate this year to make that choice as an execution date loomed.
Lawyers for David Earl Miller have argued that Tennessee's midazolam-based, three-drug injection method causes excruciating pain. In a court filing Monday, attorneys for the state said Miller had picked the electric chair, though Miller's attorneys had requested an extension of a deadline for him to make a choice.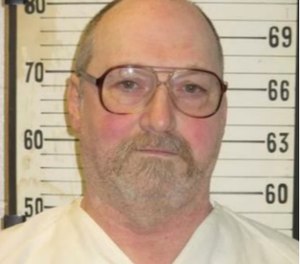 Miller became the second death row inmate in Tennessee to request electrocution since Edmund Zagorski, who was put to death in the state's electric chair on Nov. 1.
Miller, 61, is scheduled to die on Dec. 6 for the 1981 slaying of 23-year-old Lee Standifer in Knoxville.
Prisoners whose crimes occurred before 1999 have the option to choose electrocution. Zagorski, 63, made that choice in October, stating that he thought dying in the electric chair would be quicker and less painful than a chemical injection. He was only the second inmate put to death in the electric chair in Tennessee since 1960.
A handwritten note signed by Miller and included with Monday's court filing reads, "I waive lethal injection and wish to be electrocution." The note was dated Nov. 23, but it was unclear if his attorney was immediately aware of it.
In court filings the next day, attorney Stephen Kissinger asked a federal judge to order the state to turn over documents related to lethal injection and electrocution so that Miller could make an informed decision about which method to choose. A message to Kissinger on Monday afternoon was not immediately returned.
Kissinger has argued in court that electrocution is unconstitutional and Tennessee's lethal injection method is worse, but courts have declined to take up the case because the claims largely duplicate an earlier case in which Miller also was a plaintiff.
In that case, the Tennessee Supreme Court rejected claims that the midazolam-based lethal injection method is torture after the prisoners failed to show a more humane method was readily available.
The U.S. Supreme Court declined to halt Zagorski's execution and take up the case. But Justice Sonia Sotomayor dissented, specifically noting Zagorski's choice to die by electrocution.
"Given what most people think of the electric chair, it's hard to imagine a more striking testament — from a person with more at stake — to the legitimate fears raised by the lethal-injection drugs that Tennessee uses," she wrote.
Zagorski's execution earlier this month seemed to take place without incident. He was convicted of the 1983 murders of two men who were shot and had their throats slit during what prosecutors say was a drug deal turned robbery.