Are repeated death penalty dates 'psychological torture'? What Idaho federal judge says
Judge: Inmate's constitutional rights against cruel and unusual punishment may have been violated after officials repeatedly scheduled his execution
---
By Kevin Fixler
Idaho Statesman
BOISE, Idaho — A federal judge in Idaho ruled a longtime death row inmate may have a legal claim that the state violated his constitutional rights against cruel and unusual punishment when officials repeatedly scheduled his execution without the means to carry it out.
Idaho has sought to execute Gerald Pizzuto by lethal injection five times since his 1986 first-degree murder conviction, including three times in the past two years. U.S. District Judge B. Lynn Winmill for the District of Idaho last week rejected the state's request to dismiss Pizzuto's claim that rescheduling his execution several times violated his Eighth Amendment rights, allowing the case to move forward.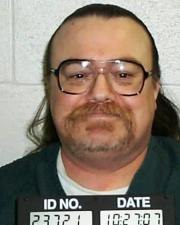 Attorney General Raúl Labrador made Idaho's latest attempt to execute Pizzuto, securing a death warrant in February for a March execution date. But Winmill, an appointee of former President Bill Clinton, indefinitely paused Pizzuto's execution, which would have been the state's first in 11 years. Winmill ruled he needed time beyond the scheduled execution date to review a separate case filing from Pizzuto's attorneys with the nonprofit Federal Defenders Services of Idaho.
In their lawsuit filed the day Labrador announced the planned execution, Pizzuto's attorneys argued that the state had operated in bad faith by obtaining death warrants while knowing it lacked the lethal injection drugs required under Idaho law to execute their client.
Winmill rejected similar arguments from Pizzuto's attorneys of possible due process violations, protected under the 14th Amendment of the U.S. Constitution. But he granted that Pizzuto's claims of mental anguish and "psychological torture" against Labrador were "plausible" — the low legal threshold required for the case simply to receive a hearing, he wrote.
"As Pizzuto describes it, defendants' repeated rescheduling of his execution is like dry firing in a mock execution or a game of Russian roulette," Winmill said in his ruling. "With each new death warrant comes another spin of the revolver's cylinder, restarting the 30-day countdown until the trigger pulls. Not knowing whether a round is chambered, Pizzuto must re-live his last days in a delirium of uncertainty until the click sounds and the cylinder spins again."
Pizzuto was convicted of bludgeoning to death Berta Herndon and her nephew Del Herndon at a remote cabin north of McCall in summer of 1985 and is one of eight inmates on Idaho death row. Today, he is terminally ill with late-stage bladder cancer and has been under hospice care for more than three years.
Through the lawsuit, Pizzuto's attorneys seek to prohibit the state from pursuing future death warrants for their client — as well as prevent prison officials from any execution preparations — until they can prove an ability to carry out an execution by lethal injection.
Labrador: 'We followed the law'
Labrador, a former Idaho congressman, acknowledged in his Feb. 24 announcement of the latest death warrant for Pizzuto that state prison officials did not possess the needed lethal injection drugs. The same issue also delayed the prior attempt to execute Pizzuto in December 2022, and was confirmed again by prison officials at Winmill's request in March.
"Idaho law is clear: Those who commit the most egregious crimes deserve the ultimate punishment," Labrador said in a statement in February. "Pizzuto was sentenced to death. We followed the law and obtained a new death warrant."
Through an office spokesperson, Labrador declined an Idaho Statesman request for an interview about Winmill's ruling, and Deputy Attorney General Jeff Nye, chief of the attorney general's criminal division, declined to comment, citing pending litigation.
The ongoing obstacle of acquiring lethal injection drugs, because drug manufacturers refuse to sell them to prison systems, created a "de facto moratorium on capital punishment" in Idaho, state officials have said. Labrador helped draft a bill this year to add a firing squad as the state's backup execution method, which Gov. Brad Little signed in March and took effect in July.
The Idaho Department of Correction is still developing firing squad execution procedures and plans for overhauling a cell block inside the Idaho Maximum Security Institution near Kuna where they could take place, state prisons spokesperson Jeff Ray told the Statesman in an email. IDOC was allotted up to $750,000 for the prison renovation project, and design work is expected to start next month, he said.
Pizzuto's attorneys also declined a Statesman request for comment about Winmill's decision.
In response to Labrador securing a death warrant in February for their client, Deborah Czuba, supervising attorney of the nonprofit's unit that oversees death penalty cases, said in a statement that the attorney general's decision "demonstrates a clear lack of professionalism and a cruel disregard for the emotional torment it causes Mr. Pizzuto, as well as the stress and anxiety it creates for everyone else involved."
Winmill has yet to schedule a date to hear arguments in Pizzuto's capital punishment challenge on arguments of Eighth Amendment violations.
_____
©2023 Idaho Statesman.
Visit at idahostatesman.com.
Distributed by Tribune Content Agency, LLC.
McClatchy-Tribune News Service