Ark. says it has no options if inmates delay executions
State lawyers are telling a federal court that delaying eight executions beyond April 30 would have the same effect as canceling them altogether
---
By Kelly P. Kissel
Associated Press
LITTLE ROCK, Ark. — Lawyers for the state of Arkansas are telling a federal court that delaying eight executions beyond April 30 would have the same effect as canceling them altogether.
Arkansas recently replaced an outdated potassium chloride supply, but in court papers Monday says it has no source for midazolam after its current stock expires at the end of the month.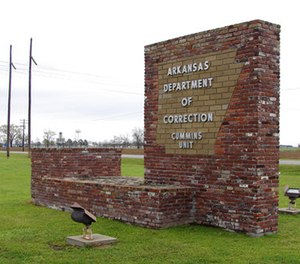 To meet the deadline, Gov. Asa Hutchinson has scheduled eight executions in a 10-day period beginning April 17. No state has executed that many people in so short a time since the U.S. Supreme Court reauthorized the death penalty in 1976.
Arkansas has not executed a prisoner since 2005 because of legal challenges and drug shortages.
The inmates say the state is denying them sufficient time to bring meaningful clemency requests.