Parole board holding clemency hearing for Ga. death row inmate
J.W. Ledford Jr. would be the first inmate executed this year in Georgia
---
Associated Press
ATLANTA — Georgia's parole board is scheduled to hear arguments for or against clemency for a death row inmate.
The State Board of Pardons and Paroles is holding a clemency hearing Monday for J.W. Ledford Jr. He is scheduled to be put to death Tuesday.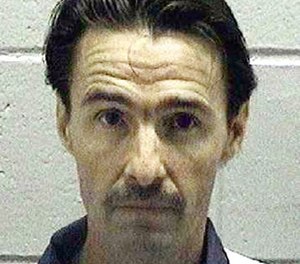 Ledford, who's 45, was convicted of murder in the January 1992 stabbing death of his neighbor, 73-year-old Dr. Harry Johnston, near his home in Murray County, in northwest Georgia.
The parole board is the only authority in Georgia with power to commute a death sentence.
Ledford would be the first inmate executed this year in Georgia. The state executed nine inmates last year.
Ledford's lawyers are asking the parole board to spare his life, citing a rough childhood, substance abuse from an early age and intellectual disability.