How to sell the profession of corrections
If people could witness the daily operations of a correctional institution, they would see a complete city with many different occupations and career advancement opportunities
---
By Gary Boughton, C1 Contributor
Employers are having a difficult time hiring employees; there are help wanted signs at numerous businesses. Correctional agencies across the United States are also experiencing high vacancy rates. What steps can correctional facility leaders take to help fill correctional officer jobs and show the career opportunities available in the corrections profession when correctional institutions are not visible to those individuals we are looking to hire?
Correctional facilities function like cities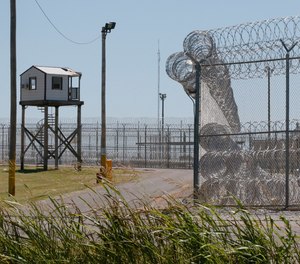 If people could witness the daily operations of a correctional institution, they would see a complete city with many different occupations and career advancement opportunities.
The warden is similar to a mayor or CEO, while the deputy warden is the chief of staff. The corrections management service director or business director is a city administrator and the security director is chief of police. The human resources director oversees an employment office, and the health services manager oversees nurses, doctors, dentists and program assistants similar to a city clinic. The psychology service unit staff and social workers are a city's social services department.
Institutions may have also have corrections unit supervisors, which are similar to a city council member or alderperson to ensure "city" policies are being followed and there is an effective and efficient operation in their respective areas.
An institution has maintenance staff, electricians and plumbers to keep the institution operating. There are teachers to provide education to inmates. The institution mailroom is the city post office. The librarian operates the institution "public" library. The chaplain ensures individuals with different religious beliefs have the opportunity to practice those beliefs.
The institution canteen is a grocery store; food service is the city restaurant. There are institution inmate barbers for a "city" barbershop. There is even a jail within the institution, the restrictive housing unit. Similar to a city police SWAT team, institutions have emergency response teams. The opportunity to do any of these professions is only limited to what a person chooses to do.
Each correctional facility has its neighborhoods
Like a city, inside each institution are different housing units of inmates, which are similar to neighborhoods. Also, just like a city, different neighborhoods have their own identities. Similar to a city neighborhood, inmates (citizens) on a housing unit determine what kind of a neighborhood the unit will be. There may be a "neighborhood watch" in which inmates maintain a quiet unit, or inmates may inform officers on the unit of activities occurring amongst their neighbors to help the neighborhood remain quiet, or they can decide to not get involved and remain to themselves and avoid the activities occurring.
Each "neighborhood" has a unit sergeant or officer in charge, similar to a neighborhood precinct sergeant. The officers on the unit are similar to street patrol officers, patrolling the neighborhood. Similar to city police departments, there are shift supervisors for each shift.  
No matter the size of the "city" (institution), correctional officers, sergeants and security supervisors make up the majority of staff. A correctional officer is a role model and patrols a unit or institution ensuring inmates are following the institution or neighborhood rules. Correctional officers use all their senses – eyes to watch what is around them, ears to listen for what is behind them, hands to perform personal searches or cell searches, and nose to detect any smell not normal to the area.
Corrections is a unique career
Other than general supervision of inmates in their charge, a correctional officer must be ready to respond to multiple scenarios during their shift; possibly responding to a fight, assisting placing a person in the city jail (restrictive housing unit), performing first aid, being an ear for an inmate who is having a difficult day or counseling an inmate on better ways to handle situations. None of this is known to individuals looking to choose a profession.
Society, in general, does not see what correctional staff do day in and day out. Working in corrections is not for everyone. Correctional staff put their physical and emotional safety at risk every day interacting with individuals who do not want to be there or do not believe they should be there. Similar to other occupations, some staff make a career out of this occupation while others work for a period of time and decide it is not for them.
In corrections, the person you interact with today may be the same person you are interacting with for 10, 15 or 20 years of your career. Correctional staff help inmates become more pro-social and return to society as productive members, even if that society is the general population in a correctional institution. Correctional staff is part of an elite fraternity.
Correctional leaders need to send the message that corrections is a career with many opportunities and paths. While in corrections, a person can remain in the same job or decide to promote within their classification. A person can remain at the same institution, but decide to change career paths within their institution. A person can work at the same institution or work at various institutions or custody levels throughout their career.
In corrections there are challenges but also rewards, and while routine is the norm, no two days are the same. It is not a job; it is a valuable and needed profession knowing you make a difference.
---
About the author
Gary Boughton is a 35-year employee of the Wisconsin Department of Corrections. Warden Boughton began his career as a correctional officer in 1982 and has held the positions of officer, sergeant, lieutenant, captain, security director, deputy warden and currently warden. Boughton has also worked as an agent in community corrections. He was appointed warden in 2010 of the Prairie du Chien Correctional facility and in 2014 was appointed warden of the Wisconsin Secure Program facility. During his 35-year career, Warden Boughton has worked in four levels of classification: community, minimum, medium and maximum. He is also a military veteran, serving three years in the Army as a military police officer.