2 COs fired, 10 employees disciplined after hazing probe at Calif. prison
Two COs died after making claims of harassment, hazing and corruption within a specialized investigative unit
---
By Wes Venteicher
The Sacramento Bee
SACRAMENTO, Calif. — The Department of Corrections and Rehabilitation has moved to fire two officers while disciplining 10 other employees at a prison near Sacramento where two officers died after making claims of harassment, hazing and corruption within a specialized investigative unit.
Most of the employees are appealing the discipline to the State Personnel Board, according to three current and former corrections employees who spoke on the condition of anonymity, fearing retaliation.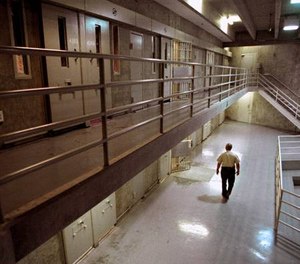 Valentino Rodriguez, who was 30, died of a fentanyl overdose at his home in West Sacramento in October 2020. Rodriguez was an officer in the Investigative Services Unit at California State Prison, Sacramento, a high-security institution in Folsom.
Kevin Steele, 56, a sergeant in the unit, was found dead at a home in Miller County, Missouri in August. The county's coroner ruled his death a suicide.
Rodriguez left on his phone a record of harassment, hazing and threats by his coworkers.
After Rodriguez died, Steele filed whistleblower memos to corrections executives accusing prison officials of ignoring Rodriguez's mistreatment. Steele, who called Rodriguez a friend, also accused officers in the memos of tampering with evidence, and he relayed allegations he said Rodriguez had made that officers planted evidence on inmates.
The FBI has been investigating some of Steele's claims — including allegations that officers helped inmates coordinate a stabbing — and other misconduct at the prison, one of the state's most dangerous. The corrections department's Office of Internal Affairs also has been digging into the prison's handling of inmates' allegations, interviewing dozens of employees in recent weeks, according to two corrections sources.
___
(c)2021 The Sacramento Bee (Sacramento, Calif.)
McClatchy-Tribune News Service