Court: Ind. inmate can no longer file civil suits on taxpayer dime
Since 2019, the inmate has filed a series of losing suits against a county jail, the state and correctional officers
---
By Rebecca Bibbs
The Herald Bulletin
        
INDIANAPOLIS, Ind. — An offender at Pendleton Correctional Facility no longer will be able to pursue civil litigation against the state at the expense of taxpayers unless he is in danger of serious bodily injury under the Three Strikes Rule, according to an opinion upheld by the Indiana Court of Appeals.
According to the seven-page opinion authored by Judge L. Mark Bailey, Madison County Circuit Court 3 Judge Andrew Hopper was justified in his ruling in a lawsuit brought by Kevin L. Martin.
"In his Brief of Appellant, Martin makes no cogent argument about whether he raised only frivolous or non-viable claims," Bailey wrote.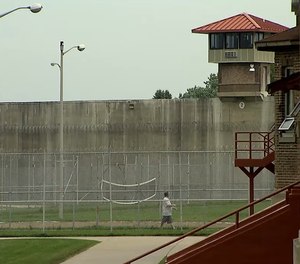 In his capacity as an offender at PCF, where according to the Indiana Department of Correction, he is serving a sentence for a variety of murder and battery-related convictions, Martin sued the warden and others for alleged violations of his First, Eighth and 14th Amendment rights. His many allegations addressed the issues of propriety, conditions and psychological effects of segregation from the general population.
Most of Martin's convictions are out of Sullivan County.
The opinion does not explain why and for how long Martin, 46, has been in segregation.
Under the provisions of the Screening Statute, Hopper initially determined Martin's complaint should be heard. However, based on a motion by the attorney for the state, the order was withdrawn for being frivolous and failing to state a claim.
"There are also allegations of retaliatory deprivations for pursuing grievances and litigation," the opinion said.
The screening and three strikes statutes are intended to limit repeated frivolous lawsuits filed by indigent offenders at taxpayer expense. Offenders continue to have the right to file lawsuits at their own expense.
Those who choose to represent themselves in court are supposed to be held to the same standard as a professionally trained lawyer, the opinion noted.
According to appeals court records, Martin has filed a series of civil tort claims against the St. Joseph County Jail, the state of Indiana and correctional officers since 2019. A review of those cases brought by Martin reveals he repeatedly has represented himself and almost always lost because of inadequate argument and evidence.
While Martin did not address the provisions of the screening and three strikes statutes in his appeals brief, he addressed a variety of other issues, including alleged racial bias he claimed prevented him from receiving equal protection under the law, the opinion said. Martin, who claimed to have been stabbed, asserted he met the standard of proving he was in danger of immediate serious bodily injury.
According to the opinion, there was no evidence that racial bias or prejudice played a role in Hopper's ruling.
However, the appeals court said, even if Martin was able to prove immediate danger of immediate bodily injury, his action still could be dismissed under the screening statute for failing to state a claim.
  
(c)2022 The Herald Bulletin (Anderson, Ind.)
McClatchy-Tribune News Service