Md. CO, 13 others charged in smuggling ring at women's prison
Dietary Sgt. Linda Lomax is accused of smuggling hundreds of strips of Suboxone on her person into the facility
---
By Phil Davis
Baltimore Sun
        
JESSUP, Md. — The state Attorney General's Office announced that 13 people, including a dietary sergeant at the Maryland Correctional Institution for Women in Anne Arundel County, were indicted on charges they schemed to smuggle the opioid addiction treatment drug Suboxone into the facility.
"Six inmates and seven outside facilitators worked together to introduce large amounts of Suboxone strips" into the Jessup facility from June 2020 through February 2021, prosecutors said in a statement.
Suboxone is a drug used to treat opioid addiction that combines buprenorphine, an opioid used to treat opioid use disorder, and naloxone, medication used to block the effects of opioids.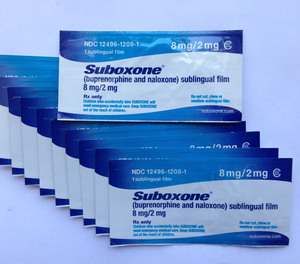 The office said that the defendants used several methods to smuggle the drug into the prison, including throwing an orange filled with Suboxone into the compound as well as "an attempt to smuggle drugs using specially prepared envelopes in inmate mail."
In addition, the office alleges that Dietary Sgt. Linda Lomax worked with the operation, attempting to smuggle "hundreds of strips on her person and walk through the front entrance of the prison." Lomax is charged with misconduct in office along with several drug offenses.
"These individuals, inmates, and a correctional employee conspired together to smuggle illegal drugs into a Maryland correctional facility," Maryland Attorney General Brian Frosh said. "Trafficking drugs in the prison system, where order is paramount to keeping inmates and staff safe, is illegal and dangerous."
Robert Green, the secretary of the Department of Public Safety and Correctional Services, said in a statement that "We will not tolerate anyone or anything that endangers our employees and those in our custody and we will prosecute to the fullest extent of the law."
Attorneys for Lomax and co-defendant Angela Williams were not available for comment Monday. The public defender's office, which may represent some of the defendants who've been deemed eligible, declined to comment.
Lomax is one of several corrections officials who have been charged with helping smuggle Suboxone to inmates in the past few years.
In July 2019, Patricia McDaniel, a correctional dietary officer at the Maryland Correctional Institution Jessup, a men's prison, pleaded guilty to racketeering and admitted in a plea agreement that she'd helped smuggle Suboxone and other narcotics into the facility. A former prison exterminator assigned to that facility also admitted to smuggling the drug and others in the same case.
In June 2019, a 35-year-old corrections officer pleaded guilty to federal racketeering charges for her part in a scheme to distribute synthetic cannabinoids and Suboxone into the Eastern Correctional Institution in Somerset County from 2016 through November 2018.
The Department of Public Safety and Correctional Services has estimated that about 70% of individuals in Maryland's jails and state prisons suffer from substance abuse or dependence.
In its release, the Attorney General's Office said that Suboxone strips bought for $3 to $4 can be sold for $200 to $400 when smuggled into Maryland's prisons. The office alleges that somewhere from $140,000 to $280,000 worth of strips were recovered during the investigation.
In 2019, Gov. Larry Hogan signed a bill that required all county jails and Baltimore's state-run detention facility provide addiction screening, counseling and treatment with three federally approved medications.
However, the bill stopped short of requiring the treatment at state prisons after the state corrections department requested the legislation be scaled back.
The 13 defendants charged in the indictments handed down earlier this month, according to the Attorney General's office, include:
Harvey Barnes, 28, of Curtis Bay
James Bryant, 47, of Baltimore
Kennise Burrel, 33
Brielle Ebanks, 26, of Rosedale
Ciara KRS, 29
Linda Lomax, turning 61 Tuesday, of Baltimore
Kayla Nelson, 26
Brittani Quigley, 31
Kelley Thacker, 31
Emanuel Walker, 51, of Takoma Park
Tiya Watts, 39, of Baltimore
Angela Williams, 29, of Baltimore
Anisha Wilson, 29
©2021 Baltimore Sun.
Visit baltimoresun.com.
Distributed by Tribune Content Agency, LLC.
McClatchy-Tribune News Service