Okla. CO allegedly smuggled contraband in burrito
Investigators found hydrocodone, meth and marijuana wrapped inside a burrito
---
By C1 Staff
TULSA, Okla. — A Tulsa County corrections officer allegedly tried to smuggle drugs into the jail using a burrito.
According to KFOR, investigators received a tip that Kevin Mayo, 20, was smuggling contraband into the jail.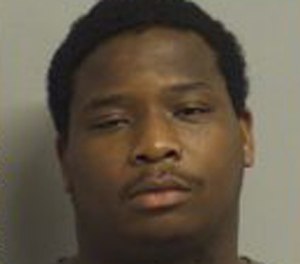 Investigators searched his backpack Friday and discovered hydrocodone, two grams of meth, and over four grams of marijuana wrapped inside a burrito. The search also uncovered rolling papers inside a gum package, cell phone chargers, lighters and a cell phone on his person.
Mayo initially told investigators he didn't know about the phone, stored in his sock, but later said he was bringing it in for an inmate, the news station reported. 
Mayo has been with the department since March. He faces multiple charges including conspiracy to commit a felony and possession of drug paraphernalia.