Another Texas correctional officer dies from COVID-19
Officer IV Jackson Pongay, 56, had worked with the Texas Department of Criminal Justice for more than four years
---
By Sarah Calams
HUNTSVILLE, Texas — A Texas correctional officer died Sunday from COVID-19 complications. 
KWTX.com reported that Officer IV Jackson Pongay, 56, who had worked with the Texas Department of Criminal Justice for more than four years, had been hospitalized since July 5. He last worked on June 25 at the Pam Lychner State Jail.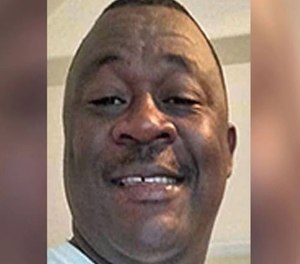 "The loss of someone selflessly serving Texas is hard to fathom," Bryan Collier, TDCJ executive director, said. "The Texas Department of Criminal Justice family in gray is strong and so is the power of our thoughts and prayers which are with Officer Pongay's family and friends. He is remembered always."
Tanya Wilson, assistant warden at the Pam Lychner State Jail, said Officer Pongay was a "kindhearted soul with a big personality that would go out of his way to assist fellow employees," according to the report. 
She also said he was never seen at work with a frown on his face. 
"He did not know a stranger," Wilson said. "Jackson loved cooking and his specialty was food from his native West Liberia, which he would share with everyone. He is missed."