Number of COVID-19 cases among Rikers Island jail staff rises
"Every day, corrections officers suit up and go in. Do we feel safe? I don't think anybody feels safe," a NY CO union president said
---
By Sarah Calams
NEW YORK — Despite efforts to sanitize, social distance and don adequate protective gear, the number of COVID-19 cases among Rikers Island jail staff continue to rise.
Currently, more than 360 inmates and 1,300 New York City Department of Corrections staff members have contracted COVID-19, CNN reported. According to NYCDOC, three inmates and 10 staff members have died since March.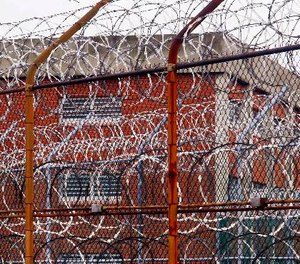 "Jail is inherently not a place where you can socially distance. It's just not built that way," Caitlin Miller, an attorney with Legal Aid Society's parole revocation defense unit, said. "It was inevitable that coronavirus was going to get to Rikers, and once it did, it would be a complete disaster. And that's exactly what we're seeing."
Since March, the city has released more than 2,500 inmates from its jail who were considered at high risk of contracting COVID-19 and low risk of committing a crime.
However, a report found that 110 Rikers Island inmates who were freed due to COVID-19 concerns have accounted for 190 arrests since the city began releasing inmates.
While the number of COVID-19 cases among inmates have shown a decrease, positive cases among corrections employees continue to climb.
"Every day, corrections officers suit up and go in. Do we feel safe? I don't think anybody feels safe," Elias Husamudeen, president of the Correction Officers' Benevolent Association, said. "We're the epicenter of the epicenter."
On April 3, corrections employees were given masks and gloves at the start of each shift – only after unions sued the city for more protective gear and testing.
"We are taking every precautionary measure to keep our personnel and people in custody safe," Peter Thorne, spokesman for the Department of Correction, said.