Union argues more has to be done to improve safety at Md. prisons
"The reality is that it's a completely and absolute mess; it's in shambles. The administration is not doing everything they need to and should do," a union rep said
---
By Phillip Jackson
The Baltimore Sun
BALTIMORE — Two Maryland correctional officers have died from COVID-19 this month, the head of an employee union said Friday, doubling the number of officers killed since the pandemic began and again raising concerns of workers who say more has to be done to improve safety at state prisons.
Stuart Katzenburg of the American, Federation of State, County and Municipal Employees Council 3, said at a new conference that one of the dead was a maintenance officer at the Baltimore City Correctional Center, while the other worked at the Maryland Correctional Training Center in Hagerstown. Three of the four deaths of workers statewide worked at Baltimore facilities.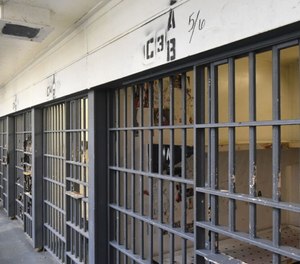 Katzenberg said Jimmy Williams, who worked in Baltimore, died from COVID-19 last Friday, while Mark Renner of the Hagerstown facility died two days ago. The union did not provide an age for either man. Katzenburg blamed the state for not addressing the problem and for "a real lack of transparency and cover up from," the department and the governor's office.
The Department of Corrections has not confirmed the deaths and did not return phone calls seeking comment.
During the press conference, Katzenberg and AFSCME Council President Patrick Moran cited what they called negligence on the part of state leaders, and said the state not reporting the deaths publicly is an example of efforts to cover up the problem.
"The reality is that it's a completely and absolute mess, it's in shambles. The administration is not doing everything they need to and should do," Moran said. "Not for their own health and safety, but for their employees safety."
Michael Ricci, a spokesperson for Gov. Larry Hogan, said the state has been transparent at every point. He said before announcing any death the state must follow its own policy of first confirming COVID-19 related prison deaths through the Office of the Medical Examiner.
"The department has an obligation to run through the proper protocols of notification and confirmation from the Office of the Medical Examiner," Ricci said in a statement. "Their first responsibility is the officers and their families. The union does not have — and clearly does not care to have — that solemn responsibility. We mourn the lose of these officers together as a state and pray for their families."
As of Monday, the total number of cases among staff at Maryland prisons totaled 1,885 cases since the start of the pandemic. The Baltimore Central Booking and Intake Center has recorded the most cases for correctional staff at 228.
Last week, correctional staff and state public defenders raised alarms over a decision by the Maryland Department of Public Safety and Correctional Services to no longer test all incarcerated defendants before bringing them to in-person court hearings.
___
(c)2021 The Baltimore Sun
McClatchy-Tribune News Service