Pennsylvania to open state's first prison dementia unit
The state has no provisions for medical parole, and the ratio of aging inmates is on the rise
---
By Deb Erdley
Tribune-Review, Greensburg, Pa.
        
BELLEFONTE, Pa. — Acknowledging the challenge of a rapidly aging prison population, Pennsylvania will open its first unit devoted to inmates with dementia and associated memory loss diseases later this year, Secretary of Corrections John Wetzel said this week.
Wetzel said the new neurocognitive care unit at the State Correctional Institution at Rockview, in Centre County, will be equipped to handle up to 12 inmates suffering from neurocognitive issues. The unit is scheduled to begin accepting patients later this year.
It will handle only a small portion of approximately 400 aging inmates now housed at skilled and personal care nursing units within the prison system.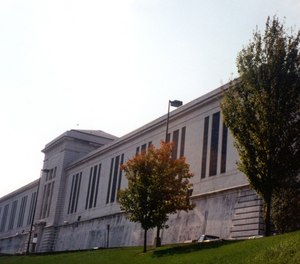 Pennsylvania has no provisions for medical parole, so the state is responsible for their care, at a cost of about $500 a day. No figures were immediately available for the cost of care in the new specialized unit.
Although the state's prison population has declined in recent years from about 51,500 a decade ago to 39,122 last month, prison population reports show the ratio of aging inmates is on the rise. It increased from 10% of the prison population in 2000 to 23.3% last year.
"Creating this dedicated unit at a centralized location not only allows the (department of corrections) to provide the appropriate level of care to men suffering from memory loss diseases, but also allows us to reallocate medical resources at other facilities," Wetzel said. "We anticipate the ... concept being scalable to additional prisons, including facilities that house female inmates."
He said the new unit will focus on individualized support services that maximize the medical, functional, and social aspects of each patient's treatment. Staff who will deliver services include: a medical director, registered nurses, licensed practical nurses, certificate nursing assistants, corrections officers, social workers, psychology staff, and therapeutic activities specialists.
Wetzel said the mission of the unit is reinforced by the word CARE in its name, which stands for: Compassion, Assistance, Reassurance, and Enhancement.
Department spokeswoman Maria Bivens said the new unit was years in the making, with planning dating back to 2015.
She said it meets all security requirements and will provide the kind of specialized treatment and oversight inmates with cognitive issues require.
Pennsylvania isn't the only state facing the dilemma of meeting the needs of an aging prison population. A 2018 study found that nationally the population of inmates 55 and older in state prisons increased by 500% over the last two decades. Moreover, because of a combination of things including lifestyle, lack of preventive medical care and the stress of prison life, older inmates tend to be sicker than individuals the same age outside of prison walls.
A National Conference of State Legislatures survey found that 16 states have responded with regulations providing for geriatric parole, of the paroling of inmates over a certain age who are no longer deemed a threat.
Although Pennsylvania has a compassionate parole program, it comes with strict regulations. To qualify for compassionate parole to a hospital or nursing home inmates must be suffering from a terminal illness and found to be within 6 months of death and or no longer able to move about on their own.
Two factors here have combined to put taxpayers on the hook for skilled nursing care for a growing number of inmates: Pennsylvania, which has life without parole, has the largest number of inmates doing life sentences in the nation—about 5,000—and the state has no provisions for medical parole.
Both Wetzel and Gov. Tom Wolf have advocated for medical parole, noting that other states have had success with it.
Testifying before the state lawmakers, Wetzel estimated medical parole could save the Department of Corrections about $44 million a year. Although other tax-funded programs such as Medicaid likely would have to pick up the tab for the care of those released on medical parole, officials said there would be a net savings for Pennsylvania taxpayers.
"Most inmates who would be eligible for medical paroles are incapacitated and not a security threat," said Wetzel. "Medical parole is a humane way to alleviate costs while getting the infirm into the appropriate healthcare settings."
Next: How the aging prison population challenges correctional facilities
     
(c)2021 Tribune-Review (Greensburg, Pa.)
McClatchy-Tribune News Service