A correctional officer's musings on professional team building and basketball
Basketball and corrections are both team sports – and it takes work to function well as a team
---
The words bracket, Cinderella and upset take on a different meaning in March when college basketball enters post-season play. I am a huge basketball fan and recently went to four tournament games in one day. I was in the arena for nearly 12 hours straight and of course ate multiple jumbo soft pretzels with nacho cheese. Being a correctional officer was the furthest thing from my mind as I was driving to the arena, except that I was thankful my AFSCME union job allowed me to afford parking, good seats, concessions and a program.
There are certain moments in life, though, when I feel like being a CO is more of a lifestyle than a job because it can change how we view the world around us. For me, being in large crowds is one of those moments. As I queued at the back of the line waiting to go through the security check at the arena, I was one of hundreds of people being funneled into a courtyard in front of the entrance. Being surrounded on all sides, I had a distinct thought about work; while I reminded myself I wasn't at work, I couldn't help but let it take up a small part of my mind after my ticket was scanned and I sat down in my seat.
unique cultural experiences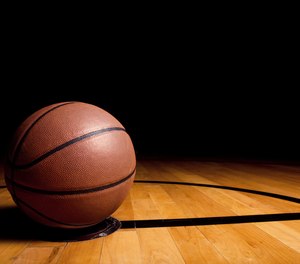 Being a sports fan is a unique cultural experience; statistically speaking, you are very likely to be disappointed because only one team a year can win it all. Year after year fans root for players they probably don't even know, and some fans will spend money on jerseys and even fly across the country to see their team play. And of course with this dedication and passion comes heckling. Players will get heckled by opposing fans for anything like poor play or even for their haircut. Refs especially get heckled for making bad calls and often for making the right call. I know over the years I have yelled things at refs I can't repeat in this article.
As I sat in the stands that day, though, I couldn't help but remark the similarities between this almost strange pastime and my life back at work. I mean, who hasn't been heckled at some point by an adult in custody (AIC), especially when they were new staff? Just like a basketball player on the court, the best way to shut a heckler down is a quick and clever response combined with professionalism and performance. I've noticed when AICs are in groups they are more willing to give vocal opposition to a CO's valid directives, especially when that CO's back is turned to them, much like how fans will heckle players from the stands.
Have you ever been de-escalating a situation with one individual, then other AICs, maybe a few cells down, start heckling your efforts? These moments are like being a basketball player at the free-throw line; you need to come through, but people are shouting all around you. In that moment, your success is determined by a combination of your verbal skills, command presence and rapport.
And then of course there's the fact that basketball and corrections are both team sports – and just because we wear the same uniform doesn't mean we automatically function as a team. It takes more than a head coach to make a winning team; great teams develop a winning culture where they hold each other accountable to their own high standards.
When doing so, however, there is a fine line between nitpicking a fellow staff member and helping them with good advice. The question I ask myself is, "does this issue directly involve the safety and security of the institution?" Or is there really just a stylistic difference? 
You can present a given situation to 10s COs and you might get 10 unique approaches to solve it. We all have our unique way of running our post, but the safety and security of the institution must always be the priority. Just like with basketball, there are countless ways to put the ball in the basket; all that matters is that the rules of the game are followed. Some players have a silky-smooth handle dribbling the basketball, while others are more herky-jerky or rely on brute force. You need to play as a team, however, to get the ball in the hoop. Our stylistic differences on shift and ability to blend them together play a large role in our success. Even if you disagree with another CO's approach you never, ever, let an AIC know you disagree. 
[RELATED: Do rookie COs need to be 'RoboCops' to maintain order, earn respect?]
Learning from the greats
The great basketball players always add something to their game during the off-season. With shift work and mandatory overtime, though, we really don't get an off-season, but we must still evaluate ourselves and listen to constructive criticism to understand our weaknesses. The best thing we can do to improve is to develop a weakness into a strength; for me coming out of the academy, my biggest weakness was direct communication with AICs. When I was brand new in the facility, I made a daily deliberate effort to continuously be out of my comfort zone and work on my direct communication; now I can directly communicate one-to-one or one-to-100.
Another thing I admire about great players is that when they miss a shot, or turn the ball over, they stay focused and positive, then on the next possession, or later in the game, they make a big play. No one is perfect on shift; sometimes a mistake is not the worst thing but rather how we handle ourselves after the mistake. It is critical that we not let a mistake stay with us and weigh down our focus, attitude or effort moving forward.
Finding common ground
Talking about sports is also a great way to build rapport with an AIC and as season play progresses, future matchups on the calendar can be something to look forward to, which is a relatively rare occurrence in prison. While briefly watching a game, say during a tier check, I appreciate that I and an AIC both can admire the play and sometimes the character of an athlete off the court. And during a big game, when the score is tied, there are just seconds left, the shot goes up and the ball is in the air, no one knows if it's going in; we can all be fans in that brief moment. 
What sports lessons can you apply to this unique job of ours?