Oklahoma COs to receive 'one of biggest raises in state history'
State correctional officers are expected to receive a 30% raise while probation and parole employees should see around 20% added to their pay
---
By Sarah Sinning
OKLAHOMA CITY — Correctional employees working for the state of Oklahoma will likely be seeing a major pay increase by mid-summer, the Tahlequah Daily Press reports. 
While ODOC announced earlier this month that all department employees will be receiving a market-based pay increase of at least 4%, correctional officers are expected to see significantly more with 30% being added to their salaries. Probation and parole officers should receive a 20% pay bump.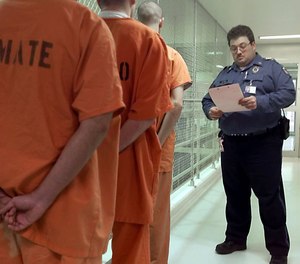 "That's a $42 million dollar raise that we got right there," said Rep. J.J. Humphrey during a recent interview. "The biggest ever probably in the Department of Corrections. One of the biggest raises in state history."
The raises will be allocated in the department's Fiscal Year 2023 budget, which is expected to remain relatively consistent year over year. According to the news outlet, ODOC saw significant savings after it closed one facility and ended a contract with a privately run prison during the previous fiscal year.
"We worked with the department to get that money out of their own budget," Humphrey said.
The Oklahoma Public Employees Association says that the department has experienced a 16 to 20% turnover rate for the past decade, and a recent analysis by Oklahoma Watch showed that the agency employed just 1,135 officers with 641 fully funded vacancies.
A correctional officer recruit now earns just $15.74 per hour.