Poem: The Concrete Jungle
A retired officer details how your brothers and sisters in corrections are always there in your time of need
---
Calling all poets! Corrections1's poetry column highlights some of the inspirational, moving and funny poems authored by our readers.
This poem is by Gerardo Molinar, who retired from the sheriff's department as a Cpl. Detention Officer after 27 years of service.
"The poem was inspired by one of several assaults I was involved in through the years and how your badge brothers and sisters are ALWAYS there in your time of need," said Gerardo.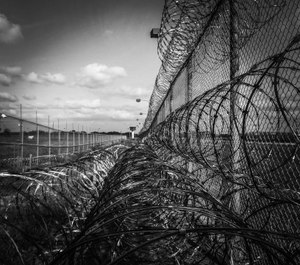 Email your original writing submission for consideration to editor@corrections1.com.
The Concrete Jungle
Welcome to the concrete jungle where you'll be put to the test,
You became part of the brotherhood when you pinned that badge on your chest.
Walking the halls and checking on the inmates doing time inside,
Checking the cells trying to confiscate any contraband they hide.
There are easy days when it's just the same old routine,
Followed by assaults and other dangers that are unforeseen. 
Smuggled drugs or fermented fruit is how inmates get high,
Fighting, getting shanked, or by suicide are how some inmates die.
It takes a toll on you a little at a time until you're no longer the same,
Failed marriages, shift work, officer suicide, but who do you blame.
Unsung heroes for they are out of mind and out of sight,
Keeping communities safe, part of the Thin Blue Line, part of the fight.
Laying down their lives if need be for your badge sister or brother, 
Blood, sweat and tears, we are ALWAYS there for each other.
While others patrol the streets and borders day and night,
Officers inside the concrete jungle ensure criminals stay inside.
NEXT: Inside the fence