What to expect when you're a new correctional officer
Matt Stiehm recently became a correctional officer; here's what the application and interview process was like
---
My name is Matt Stiehm and I'm a corrections officer. Or I will be.  
This is a completely new career for me; while I have worked within the criminal justice realm for the last 15 years, this is the first time where I will work within a "secure" institution, patrolling the halls, with court-verified bad guys. The most important tool I have for my own safety are my wits, which have gotten me into hot water in previous positions. I'm both excited and nervous about getting started in my new career field.  
Getting prepared
My personal expectations are to sustain a long career within the organization and rise to a level that matches my drive, knowledge, skills and abilities. I know that I can control two of those four areas right now, and will be provided with knowledge and training to increase the others. I hope to be provided with top notch training with competent and experienced individuals who can help shape me as a correctional officer. I hope to be taught the organizational policies and procedures that will keep me from getting hurt. I hope that I am provided with a strong constitution to deal with what is considered normal within the prison.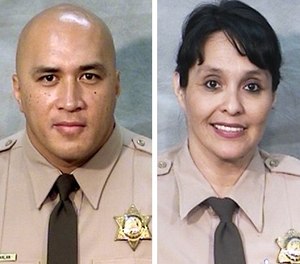 In preparing myself for the first day, I have started to "train" (OK, get back into shape). There are a number of reasons I'm getting into shape, the most important being that I have no knowledge of what it'll be like once the gate shuts behind me. I've watched numerous prison shows, but those only provide a glimpse into the world of corrections. To be fair, I shouldn't trust a television to provide a description of what working inside a prison is like.  I've been on prison tours in three states, which amounts to my entire time within a secure or quasi-secure environment.
Getting the job
Applying was relatively easy. I had to navigate an online human resources management system. It looks at your resume and compares it against the minimum requirements. I was then selected to take an assessment test which included a written exercise. The tests judged basic reading and writing levels, which ranked me against other candidates. At the testing site, I sat in a room with at least 50 other potential correctional officer employees. Some came dressed to the nines, others not so much. The testing site had a great selection of people from every demographic. After passing the tests, I moved on in the hiring process. The next step in the process was a structured interview. I sat across from two lieutenants from different institutions within the state system. There were about seven structured questions and each question was scored.
In my opinion, the most important part of the interview process is what happened after. I was allowed an honest exchange with the lieutenants. I used this chance to ask difficult questions about the job and what it was like. I asked them why people fail as correctional officers, what they were looking for in a candidate to fill the position and asked for some honest advice if I took the job.  They told me more than likely people failed their career because one of two reasons: they didn't live up to work expectations, or they didn't understand the true nature of the career.  The next step in the process was a background investigation, which took about six weeks to complete.
Then I finally got the phone call I had wanted and been waiting for! The director of human resources called and offered me a job at one of three different prisons. I made a calculated decision and took one institution over the other two.  I feel confident in my selection, and look forward to my first day on the job.
Getting pumped
As a new employee, I'll be attending a corrections officer academy program which will prepare me for my new career. In looking at the training requirements and standards, the program is robust as I compare to other correctional training programs within the United States.  The corrections academy is a state run program for all new corrections officers.  The training will consist of use of force, Prison Rape Elimination Act, radio communication, searches, inmate rights, special needs offenders, CPR, and first aid.
To be honest what I'm really looking forward to is the FTO process with a senior correctional officer who can provide me with advice on how to operate within the walls of the institution. Moreover I'm also looking forward to finding a mentor who can provide me with sage advice on how to proceed in areas that include officer safety, and political safety.
As my start date draws near, I'm getting both nervous and excited for my first day on the job. I look forward to taking this new challenge head on and work my hardest to ensure a long career within the Department of Corrections.  I also want to make sure that I come home every day to my family.  I'm concerned and realize that this is nothing like I have done before.
I have never worked as within a corrections environment, so I have no experiences to measure or prepare myself. This career could last six weeks or 25 years. I am hoping for the second option. But not knowing is what's scary to me.  
What advice would you offer a rookie correctional officer?