Another sexual harassment lawsuit filed against Missouri DOC by former employee
The lawsuit follows years of scrutiny and millions of dollars in damages paid to other former female employees
---
By Jack Suntrup
St. Louis Post-Dispatch
        
JEFFERSON CITY — A former corrections officer who worked at the Potosi Correctional Center has sued the state, alleging on-the-job sexual harassment, a hostile work environment and retaliation in violation of the Missouri Human Rights Act.
Patricia Lawson, in a lawsuit filed June 23 in Cole County Circuit Court, alleged throughout her time at Potosi, male employees propositioned her for sex acts and referred to her by using a sexist vulgarity. It alleges she was the victim of "other gender-based violent comments" and that a male corrections officer even threatened her with physical violence in 2018.
The lawsuit follows years of scrutiny, millions of dollars in damages paid to other former female employees and current prison chief Anne Precythe's intention to implement a zero tolerance policy for reporting and responding to sexual harassment shortly after she was named to the top job in 2017.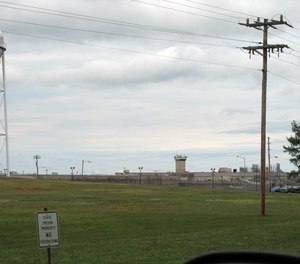 Lawson alleged she suffered retaliation "that included her termination" for making complaints about sexual discrimination and a hostile work environment.
According to state payroll records, two corrections officers who are a focus of the lawsuit — Martin Rodriguez and Bernie Snyder, as well as Richard Jennings, described in the lawsuit as the warden — were paid by the Department of Corrections through June, according to state payroll records.
Records show Rodriguez made $36,900 last year, Snyder made $43,400 last year and Jennings made $59,000.
Lawson, meanwhile, was employed by the Department of Corrections at the Potosi lock-up between July 2007 and June 2019, according to her lawsuit. She earned $36,000 during her last full year of state employment, according to payroll records.
Karen Pojmann, spokeswoman for the Department of Corrections, said the agency does not comment on pending litigation. Rod Chapel, Lawson's attorney, did not respond to a request for comment.
Lawson, in her lawsuit, demanded a jury trial and asked the court to award her fair and reasonable compensation for actual damages and non-economic ones.
The lawsuit details a number of alleged incidents, including:
On Aug. 4, 2018, Snyder propositioned Lawson while two other employees were present, on state property and while both were on the clock. Lawson said she reported the incident to Jennings.
The lawsuit says Snyder "repeatedly harassed Plaintiff and other female staff," including a time he "put two big oranges in his pants and a Styrofoam cup" and told Lawson to "look at his groin area."

"Due to DOC's failure to act ... Snyder and others were allowed to continue to systematically discriminate against and harass women," the lawsuit says.
The lawsuit says two other corrections officers, Christopher Mesger and Derek Payne, along with Snyder, on Aug. 4, 2018 repeatedly made crude sexual suggestions.
The lawsuit says that on July 31, 2018, Dustin Motley, another corrections officer, touched Lawson's drinking cup and when Lawson asked him to stop, he "asked if she wanted to 'touch his pee-pee.'"
Rodriguez, according to the lawsuit, said he would "beat the (expletive)" out of the person who complained about him, looking at Lawson while he said it. The lawsuit says the alleged threat constituted assault.
The lawsuit said the warden, Jennings, "actively participated in Plaintiff's discrimination based on her gender" because of his failure to enforce policies. The lawsuit said Jennings received an investigative report "confirming Plaintiff's claims of sexual harassment."
The lawsuit said Lawson "suffered material changes in the terms and conditions of her employment, in that she was impeded in performing her work duties, indirectly threatened, ostracized, isolated, hyper-scrutinized and then terminated."
     
(c)2021 the St. Louis Post-Dispatch
McClatchy-Tribune News Service