Investigating human sex trafficking in prison
Sex trafficking investigations behind prison walls are complex; here's what officers and administrators need to know
---
Women are forced into modern-day slavery every day involving forced labor, prostitution and sexual entertainment, and often, these human trafficking victims end up in jail or prison. Not only do traffickers continue to monitor and control these women while incarcerated, but prisons also provide good hunting grounds for new victims.
We cannot ignore allegations of human trafficking within our jails and prisons. As a branch of the criminal justice system, corrections must do its part in the fight against this $150 billion-a-year criminal industry. We must all be a part of the Correctional Anti-Human Trafficking Initiative because there's no denying it: Human trafficking is a threat to our correctional operations and the welfare of our staff and inmates.
[MORE: The prison pipeline: Inmates make easy targets for human traffickers]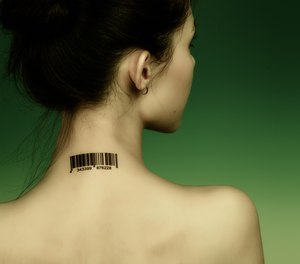 Proper Reporting is the First Step
Taking allegations of human trafficking in prison seriously is the first step in the right direction. As corrections officers who have taken an oath to provide security for every single person behind the prison walls, we must follow our training and report any allegation up the proper chain of command. Not only is officer integrity on the line, but failure to report can often come with some hefty consequences: In Florida, for example, under Statute 944, failure to make a report of allegation or findings by an officer or a prison inspector is punishable as a felony of the third degree. Most law enforcement branches also have a policy and procedure in place regarding reporting violations.
Once an officer has reported allegations of alleged human trafficking to a supervisor, an official report must be written and filed. Upper management must also follow the policies, procedures and state statutes in place by following up the report with a formal investigation.
Who Investigates?
The agency must have a guideline not only on reporting but also on who investigates certain types of allegations. The most effective way to investigate human trafficking from within a prison is to have multiple agencies involved; human trafficking from prison will always involve several street contacts with multiple forms of communication going into and out of the prison. The worst thing is to keep this type of allegation quiet and internal only. Remember, it is our responsibility to ensure the safety and security of everyone under our control.
[RELATED: Kan. county DOC joins 'historic' task force to fight human trafficking]
Some of the agencies that will work with the assigned investigator, be it a prison inspector, jail detective or a street detective, are as follows:
The prison mailroom staff can photocopy incoming and outgoing mail of inmates; if the mail is electronic it can be easily monitored and sent to the investigator electronically.
The postal inspector's office is another great contact to obtain information from and build a good working relationship for future cases. Postal Inspectors can trace not only the origin of a letter or package, but they can also obtain video footage from the post office if mailed from the inside.
The local state attorney office must also be in the loop for questions and the power to obtain subpoenas for telephone records or official documents and social media sites.
Probation and parole officers, and their written reports, can offer incredibly valuable information. Pre-sentencing and post-sentence investigations, for example, can connect prison investigations to the street. The probation officer can also lead the prison investigator to family members and friends of the incarcerated.
Any county, state or federal agency that has information on local trafficking suspects will have an interest in the prison investigation, not to mention the assets to help uncover more evidence as well as assist in the future arrest of traffickers on the street. Narcotics agents will also more than likely be involved in the investigation as well. Remember, sex trafficking and drugs go hand in hand in the world of crime.
Global internet crime investigators and local and state internet crime investigators will assist when you call them.
What investigators should look for
Human trafficking is global, and you never know when your prison has a host recruiter working on the inside to recruit female inmates for work on the streets upon release. Leave no stone unturned because you never know who the inside contact is. For certain, one or more female inmates will be involved in the recruitment game. A corrupt civilian or uniformed officer could also be involved. 
Here are some other things investigators should look for:
Fishing lines: The same phone number dialed from prison by several female inmates.
Tattoos: The neck, arms and groin areas are the most common areas of the body for identifying tattoos of human trafficking victims. For example, a butterfly can mean the female inmate has been trafficked since the age of eighteen and is a good target for human traffickers. Barcodes and dollar signs are also commonly used by traffickers. The tattoos, often called "brands," indicate the person is owned. It is very important for prison officers to be aware of what tattoos to look for and be aware of a potential repeat trafficking victim.
Prostitution history:  These females are at an elevated risk of repeat human trafficking.
The same pickup person: When several female inmates are being picked up by the same person upon release from prison, this is a warning sign. Get with your classification officers at the prison to learn more about who is coming to pick up these women.
Increase in phone calls: Always monitor phone calls and check phone records, especially the last 90 days. Any increase in calls to one certain phone number can be a warning sign. Remember several female inmates can be calling the same phone number.
No place to go: Check female inmates with no known family members to contact, no money or excessive amounts of money suddenly appearing in their inmate accounts. Female inmates with no strong family ties and no place to go upon release are at high risk for human trafficking straight out of prison.
One thing we must always remember is this is not voluntary for many of these female inmates. They are controlled by these violent criminals who threaten not only them but their family members as well. If we do our part before they are released from prison, we can help make sure they don't go back to being victimized on the streets once again.
NEXT: The role of corrections in the fight against human trafficking