NY CO hospitalized after inmate assault
A fellow CO blamed the attack on a rule change that he says favors the inmate population over officer safety
---
By Sarah Sinning
FISHKILL, N.Y. — A sergeant with the New York State Department of Corrections suffered a head injury over the weekend as he attempted to conduct an inmate search, Mid Hudson News reports. 
According to the news outlet, the officer found an inmate smoking in a bathroom at Fishkill Correctional Facility and ordered him to place his arms on a wall to be searched. When the sergeant began his investigation, however, the inmate struck him in the head and attempted to flee the scene.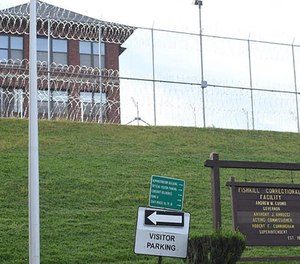 The officer was transported to Vassar Brothers Medical Center for treatment.
A fellow corrections officer at the facility, speaking on the condition of anonymity, blamed the assault on a rule change that he says favors the inmate population over officer safety. 
"We are not allowed to force an inmate to comply unless they hit us first," said the officer. "Our lives are being put further at risk by rule changes like this. The state is allowing inmates to hit us."