Union: Untrained workers used to cover staffing shortages in Ohio jail
The Ohio Patrolmen's Benevolent Association has filed a grievance with the county and plans to take further action with the state
---
By Sarah Sinning
CLEVELAND — The Ohio Patrolmen's Benevolent Association has filed a grievance with Cuyahoga County after untrained protective service officers were assigned to work in the county jail for the past two weekends, News 5 Cleveland reports. The officers are usually tasked with guarding county buildings.
According to the union's attorney, Dom Saturday, the officers were only given a short briefing before being told to report to the jail. No other training was provided.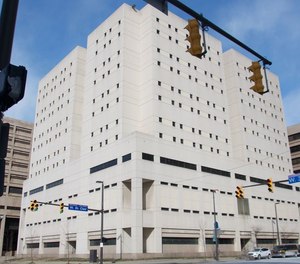 "They're very good at what they do, which is secure the county properties and deal with people who become disruptive when they're coming in and out of county properties," said Saturday. "But they're not trained to work in a volatile environment like the jail."
A spokesperson for the county said Monday that there are currently 86 unfilled corrections officer jobs in the jail. 
"You don't solve the problem you're having in the jail by taking other county employees and forcing them to go work these jobs," said Saturday. 
Saturday said the union is also planning to file an unfair labor practice charge with the state.