What would you do? Advice for working with female inmates
An officer is looking to switch facilities and received an offer to transfer to a female facility. Should he do it?
---
Officer Jason Smith is looking to be transferred to a prison that is closer to his home. For the last couple of years, he has driven an hour to and from work and he is just tired and looking for a change.
An offer comes his way that can cut his ride down to just a half an hour, but, in his mind, it comes with a cost. His time spent with the department has been solely with male inmates. The offer that has come his way will place him in a female facility directly supervising female offenders.
Smith has heard many rumors about working with female inmates and these rumors are making him think twice about working with female offenders.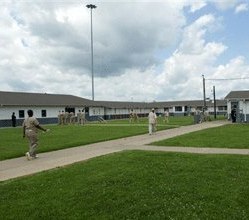 During his shift, Smith comes to you for advice. As a correctional officer who has worked in both a male and female setting, what advice would you give him? Is there any difference between male and female offenders? As an officer, is there anything about your job that you would have to do differently?
[Read: Cross-gender supervision: The inmate perspective]
In essence, Officer Jason Smith wants to know if the rumors are true. Would you recommend the transfer, or would you tell him to stand clear of the female facility?
This article, originally published 11/06/2015, has been updated.