Drunk shows up naked to visit husband in jail, joins him
Unclear whether she showed up at the office naked or if she arrived there and removed her clothes on the scene
---
By C1 Staff
ARLINGTON, Va. — A woman who allegedly showed up naked to visit her husband in the Arlington County Jail ended up joining him, though probably not in the same cell.
According to the ARL Now, Marua Fussell showed up at the magistrate's office seeking to visit her husband, who'd been arrested earlier that day. What he was charged with is unknown.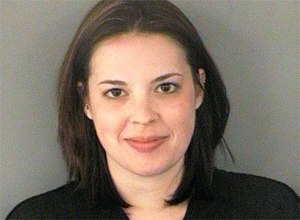 Fussell was drunk, naked and refused to put clothes on, which resulted in her arrest and being charged with indecent exposure and drunk in public. 
It's unclear whether Fussell showed up at the office naked or if she arrived there and removed her clothes on the scene.