Man on trial for murder worried 'MURDER' tattoo might hurt his case
Jeffrey Chapman wants to be transported to a licensed tattoo facility to have his tattoo removed before his trial date
---
By C1 Staff
GREAT BEND, Kan. — A man with a tattoo reading 'murder' is looking to have it removed before he goes on trial for first-degree murder charges.
According to NY Daily News, Jeffrey Chapman wants to be transported to a licensed tattoo facility, the only place where tattoo artists are allowed to practice under Kansas law, to have his tattoo removed before his trial date.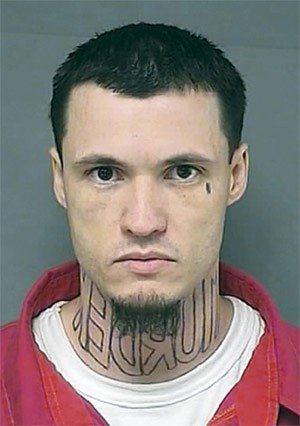 Authorities are against transporting him, and the prosecution has offered to allow Chapman to cover up his tattoo.
Chapman's attorney has filed a motion that the tattoo would be extremely prejudicial if seen by a jury.
His trial is scheduled to start Monday for the November 2011 killing of Damon Galliart, whose body was found by hunters in a roadside ditch.