Crackpot Jailin': Nov. 8, 2015
In Banana County, U.S.A., there is a group of misfit patrol officers that are giving the department a bad name on the streets with their crazy antics. Sheriff Chummly decides to take these officers off of the streets and assign them to the County Jail to remove them from public sight. Though the problems are gone from public view with the reassignment, the problems they make in the jail is just starting.
Not only is Crackpot Jailin' about the officers but there are stories about the inmates, administration, public figures and more.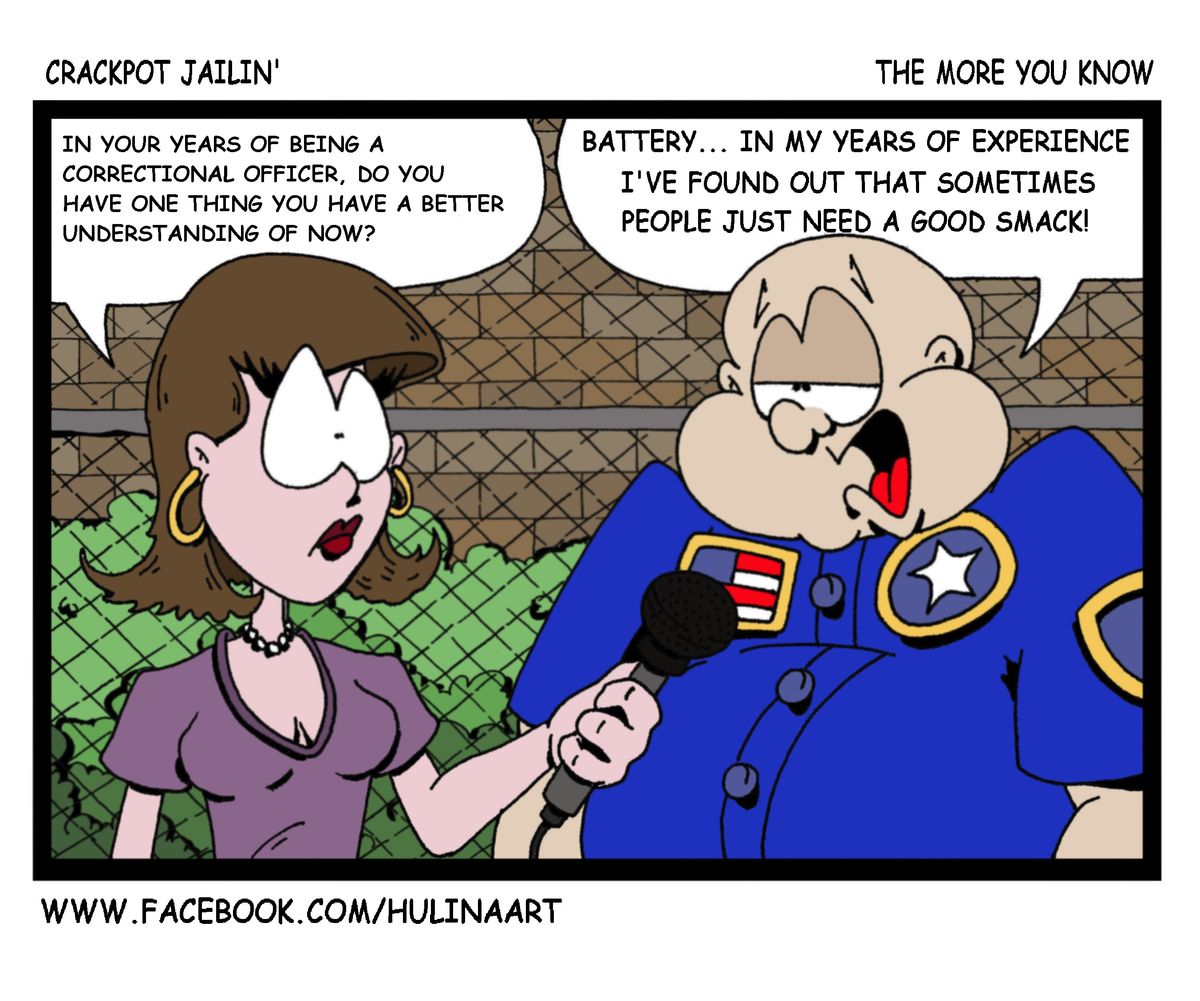 (For a larger background story on Crackpot Jailin' and its Officers, please visit www.facebook.com/hulinaart and read the full beginning story of Crackpot Jailin' - Comics 1, 2 and 3 - also available for purchase.) ***ALL STORIES ARE LOOSELY BASED ON REAL CORRECTIONAL OFFICER EXPERIENCES OR EVENTS.***