Authorities: Inmate in custody after escaping Okla. courthouse
An inmate who overpowered a deputy and escaped is back in custody after five days of freedom
---
Associated Press
PAULS VALLEY, Okla. — Authorities say an inmate who overpowered a deputy and escaped from a courthouse in southern Oklahoma is back in custody after five days of freedom.
Garvin County officials say 32-year-old Jason Glen Willis was recaptured Friday.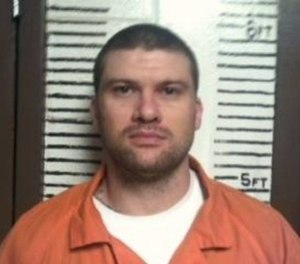 Authorities say Willis escaped on April 29. Sheriff Larry Rhodes says Willis was being escorted by a jailer to get ice from an ice machine when he fled. Willis was a jail worker and was being escorted through the courthouse while preparing for meal service.
Rhodes says that when the jailer unlocked a door to return to the jail area from the courthouse, Willis assaulted him and ran, escaping through an emergency exit.
Rhodes says Willis was tracked to a residence in Wynnewood, about 9 miles (14 kilometers) from the jail.