Book excerpt: Dannemora
A former corrections officer tells the inside story of the most extensive manhunt in New York state history
---
In June 2015, two convicted murderers broke out of the Clinton Correctional Facility in Dannemora, in New York's North Country, launching the most extensive manhunt in state history. The escape was aided by former correctional staff member Joyce Mitchell, who is currently serving a 7-year sentence at the Bedford Hills Correctional Facility in Westchester County, NY. In "Dannemora," Charles A. Gardner – a lifelong resident of the community and a former correction officer who began his training at Clinton and ultimately oversaw the training of staff in 12 prisons, including Clinton – tells the whole story from an insider's point of view. An excerpt from the book, which will be available for purchase on February 26, is featured below. Charles Gardner also discusses his book on CorrectionsOne's Tier Talk podcast.
PROLOGUE: INSIDE HONOR BLOCK
As the weekend began, the two killers returned to the top tier of Cell Block A, finished with Friday's work in the prison tailor shops. But instead of joining the other inmates for evening recreation, they stayed behind in their cells. This didn't attract much notice; both were in the habit of skipping recreation. In fact, it had been months since either of them had joined in the card games or clustered around one of the TVs down on the block's first level.
Like most nights, they were busy, taking advantage of their neighbors' absence for a few hours. But tonight was different. Tonight it was time to pack.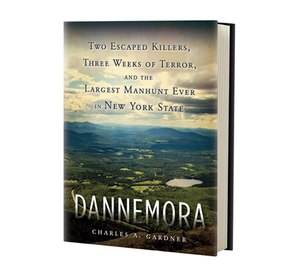 In cell A-6-23, the balding blond thirty-four-year-old cop-killer was stuffing clothing, a pair of hiking boots, and a stash of food into a cloth guitar case. Next door, in A-6-22, the burly forty eight-year-old double murderer—the jailhouse artist the other inmates called "Hacksaw"—was loading up a backpack he'd stitched together from stolen fabric on one of the prison's sewing machines. He had a new pair of boots, too, which he set on the floor along with his backpack.
By a quarter to ten, they were done, and the packed bags tucked out of sight. That's when the other inmates filed past on the way back to their own cells. Instead of eating earlier in Clinton prison's mess hall, they waited until after recreation and prepared their own suppers in their cells.
This wasn't unusual, either. Tonight's dinner was chicken and salad, and plenty of it. Enough to share with the guy in A-6-21. The same guy that Hacksaw had presented with a TV set just that morning. A guy who now had more than one reason to be grateful to his neighbor. And, along with his neighbor's morbid but well deserved nickname, another reason to keep his mouth shut about anything he might hear going on next door that night.
When eleven o'clock arrived, the cop-killer in A-6-23 laughed to himself. He didn't like the guard who would be making the midnight-shift count; he was one of those sticklers who wouldn't let the little things slide. He'd shine a flashlight into each cell and make each man show himself, instead of just taking for granted that somebody was under every pile of blankets. But before tonight's guard shift was over, the inmate assured himself, that uniformed prick would finally get his. And hard.
The count was finished a few minutes after eleven, and the cells went dark. As soon as the guards' footsteps receded down the stairs from the third tier, the two inmates quickly re-made their beds. Stuffed bundles of clothing made it look like somebody was in each bunk. Hacksaw took the time to write a couple of notes that he'd leave behind. One of those he wrote with a black Sharpie marker on a painting of Tony Soprano. He'd painted it himself; he was as skilled with a brush as he was with a saw. The note said, "Time to go Kid 6/5/15."
Soon it would be midnight. But for now, it was still June 5, 2015. In less than an hour, he hoped, he and his friend would be climbing into a Jeep on one of the back streets of Dannemora, New York, and on their way to Mexico. First, though, he had to remove another of his paintings, revealing the hole he'd sawed in his cell's steel back wall. After slipping through onto a dimly lit catwalk in the utility space behind the cells, he reached back through the hole and returned the artwork to its place, securing it to the steel wall with magnets. Next to him, his younger friend was doing much the same, pulling his guitar case through the steel wall, camouflaging the hole behind him.
As they'd done on so many other nights, both inmates quietly slid into a gap between the catwalk and the steel walls, using pipes and conduits as rungs to climb down into the prison's subterranean guts. There they threaded their way through what was now a familiar maze of tunnels. Well before midnight, they squirmed through a stretch of eighteen-inch pipe under Clinton Correctional Facility's thirty-foot-high perimeter wall. A few minutes and a few hundred yards later, they arrived at a manhole that led up to the street. They were early.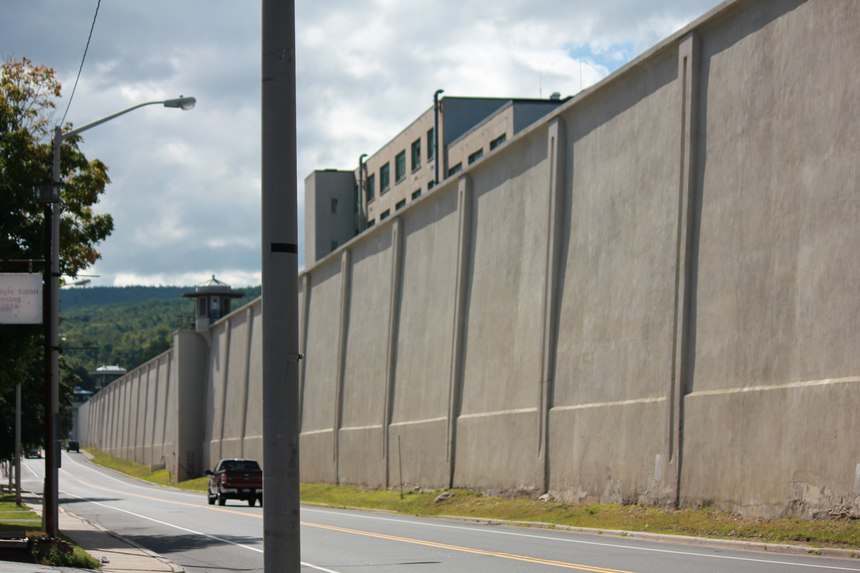 Now it was just a matter of waiting the few minutes until midnight, when the Jeep that would complete their escape was due to arrive. The young cop-killer worried about this and said so. But Hacksaw reassured him. Don't worry, he told his partner, as they crouched under the manhole cover. Lifting it to take a peek outside. Checking the time. Almost twelve.
Don't worry, Hacksaw said. She'd promised him she'd be here.